On This Page
This product is only available in Canada
The L-Bolt anchor bolts are used to attach sill plates to concrete or masonry foundations, provide anchorage for light weight post bases and for general anchorage to concrete. The L-Bolt anchor bolts meet the prescriptive requirements of article 9.23.6 of the National Building Code of Canada 2015 (NBC 2015).
Finish
Unfinished, available in HDG (per ASTM A153)
Related Literature
Product Information Table
These products are available with additional corrosion protection.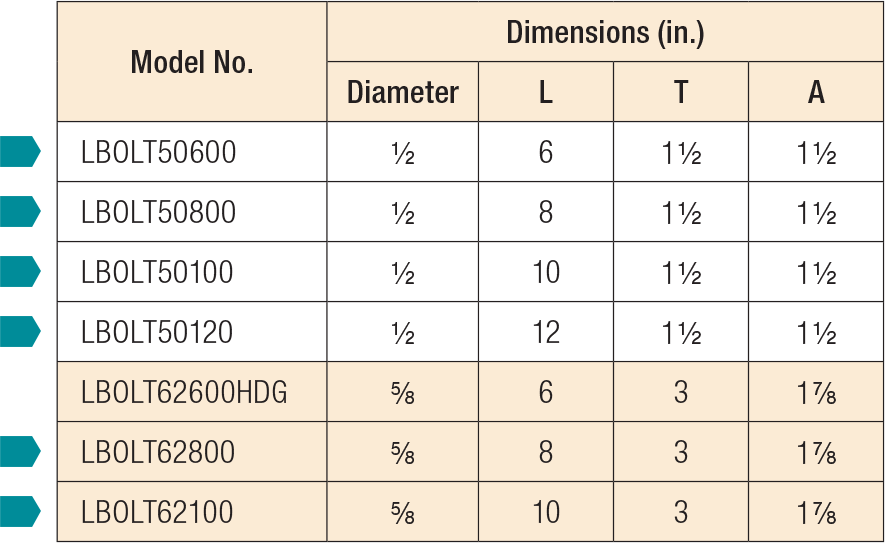 Code Reports & Compliance