The cast-in-place CBPC column base installs with machine bolts and provides tested capacity for attaching posts to concrete. The bottom of its base plate is designed to be flush with the concrete. The CBPC features a black powder-coat finish for a more decorative look.
Installation
Use all specified fasteners; see General Notes
Options
Notched alternatives: OCB Column Bases
Non-ornamental alternatives: CB
Related Literature
Load Tables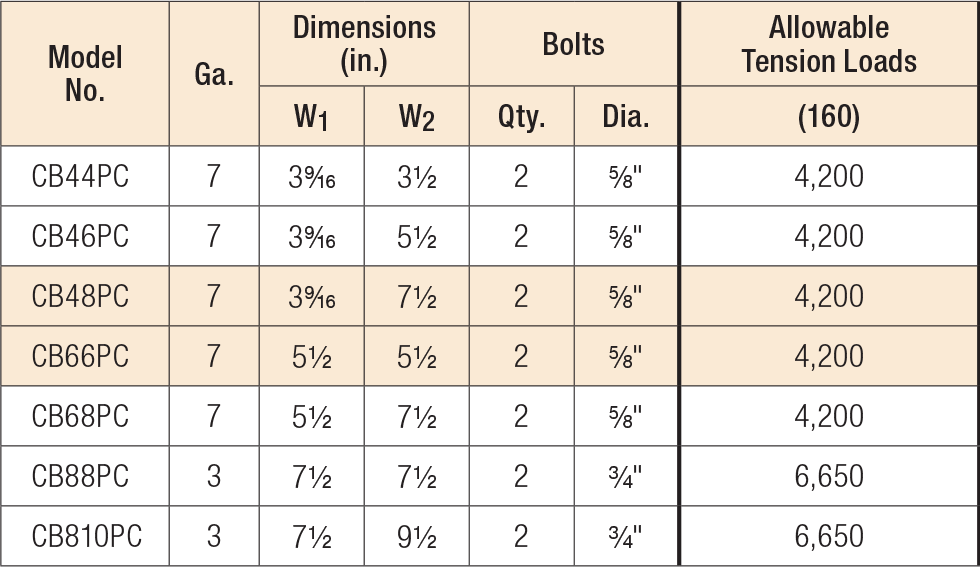 Allowable loads have been increased 60% for wind or earthquake loading with no further increase allowed; reduce where other loads govern.
Minimum side cover for full loads is 3" for CBs.
Install with bottom of base flush with concrete.
Post bases do not provide adequate resistance to prevent members from rotating about the base and therefore are not recommended for non top–supported installations (such as fences or unbraced carports).
Code Reports & Compliance