KST
Speed Wall Ties (Kwik Strip)
On This Page
This product is only available in Canada
Speed wall ties provide an economical way to support concrete forms from bowing or collapsing while concrete is being poured.
Related Literature
Product Information Tables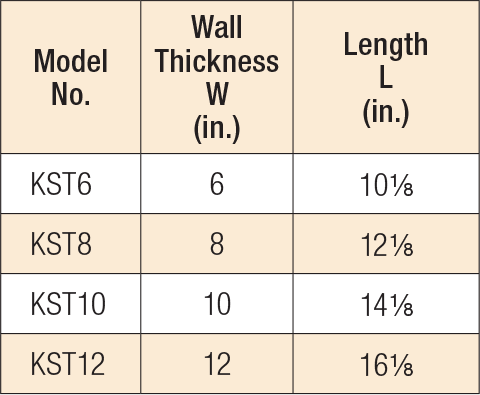 The Factored Tensile Resistance for all models is 1410 lb. (6.27 kN).
Formwork Designer to specify tie spacing and concrete pour rate to ensure that Factored Resistances are not exceeded.