On This Page
The ML angle combines strength and versatility through the use of Strong-Drive SDS Heavy-Duty Connector screws. Fastener holes are staggered to minimize wood splitting and opposing hole patterns allow for back-to-back installation without fastener interference.
Finish
MLZ — ZMAX® coating; MLSS — stainless steel
Installation
Use all specified fasteners; see General Notes
1/4" x 1 1/2" Strong-Drive SDS Heavy-Duty Connector screws are not provided with the angle
Use stainless-steel fasteners with stainless connectors
Related Literature
Load Tables
These products are available with additional corrosion protection. Additional products on this page may also be available with this option, check with Simpson Strong-Tie for details.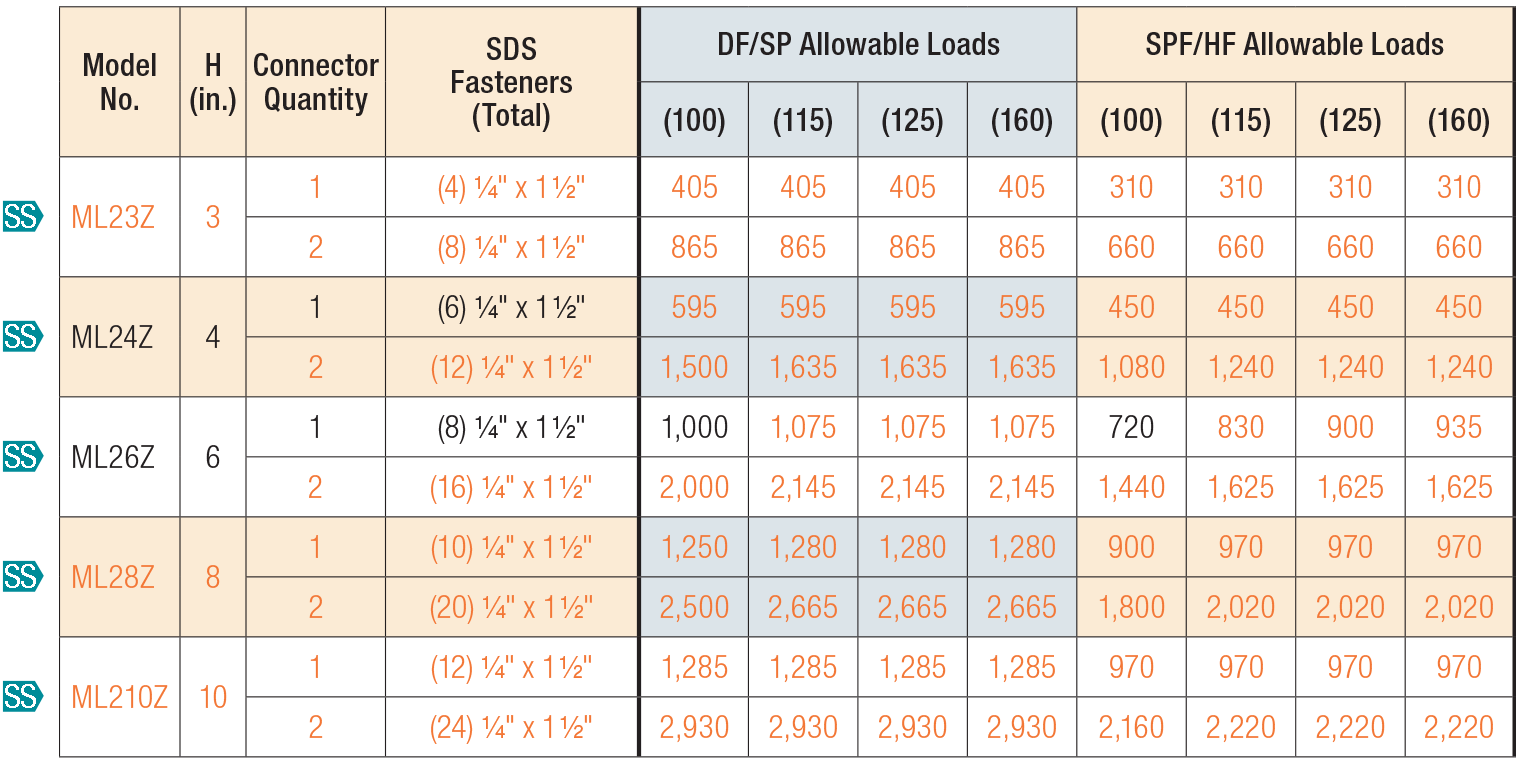 Stainless-steel steel versions achieve the same load as ZMAX versions listed in the table.
Fasteners: SDS screws are Simpson Strong-Tie® Strong-Drive® screws. See Fastener Information.
Code Reports & Compliance