On This Page
The ML angle combines strength and versatility through the use of Strong-Drive® SDS Heavy-Duty Connector screws. Fastener holes are staggered to minimize wood splitting and opposing hole patterns allow for back-to-back installation without fastener interference.
Finish
MLZ — ZMAX® coating; MLSS — stainless steel
Installation
Use all specified fasteners; see General Notes
1/4" x 1 1/2" Strong-Drive SDS Heavy-Duty Connector screws are not provided with the angle
Use stainless-steel fasteners with stainless connectors
Related Literature
Load Tables
These products are available with additional corrosion protection.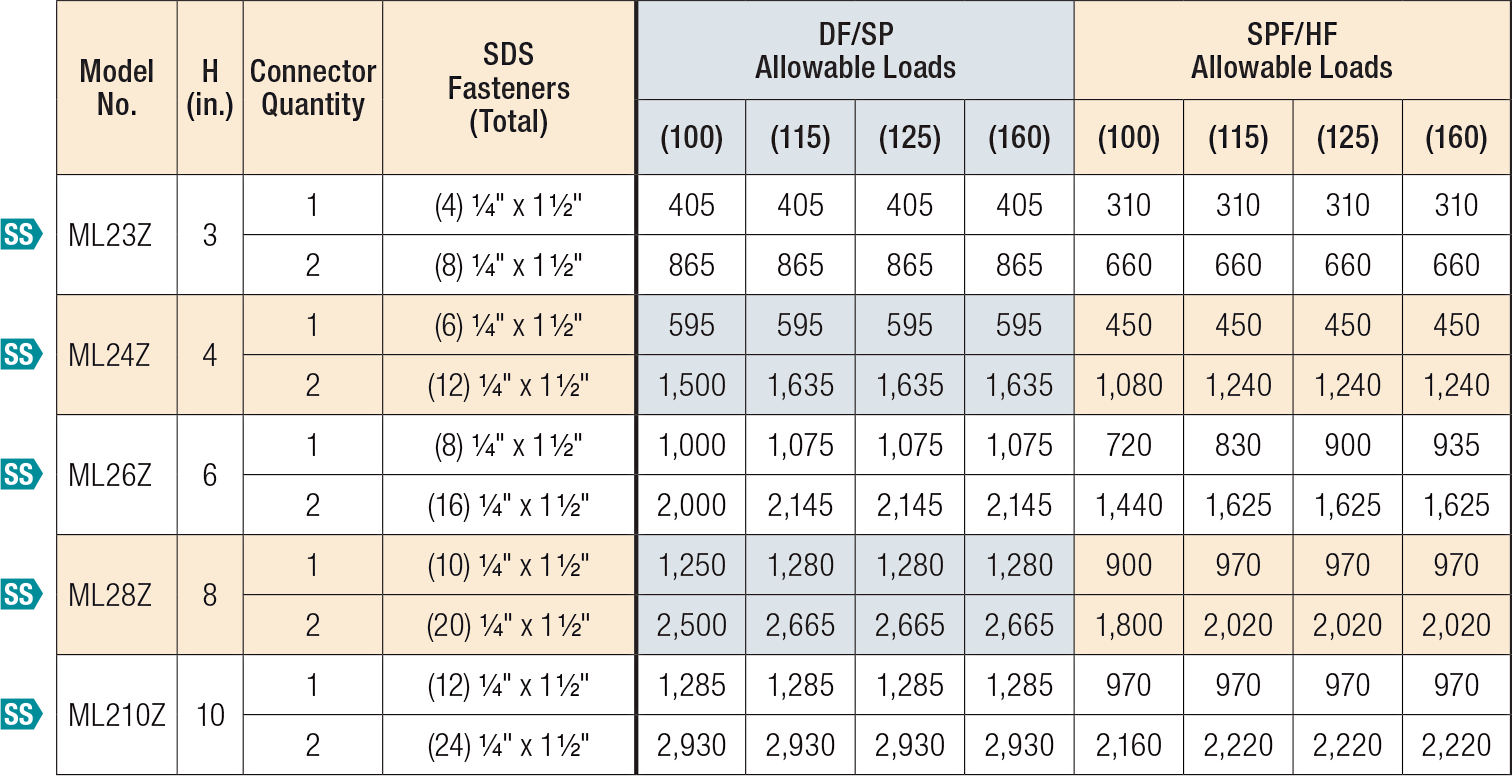 Stainless-steel steel versions achieve the same load as ZMAX versions listed in the table.
Fasteners: SDS screws are Simpson Strong-Tie® Strong-Drive® SDS Heavy-Duty Connector screws. See Fastener Information.
Code Reports & Compliance