The GT Gazebo Tie series adds strength and rigidity to six- and eight-sided gazebo connections.
GT2Z — connects 2x rafter and top plate to post in six-sided gazebo. Adds strength and rigidity to three-way connection.
GT6Z — connects six 2x rafters at top of six-sided gazebo.
GT8Z — connects eight 2x rafters at top of eight-sided gazebo.
GTFZ — connects bottom 2x rim joists to post in six-sided gazebo. Allows installation over post base for adjustable height of rim joists.
Finish
ZMAX®; for black powder coat, see APGT. See Corrosion Information
Installation
Use all specified fasteners; see General Notes
Minimum 2x6 rafter size
Related Literature
Load Tables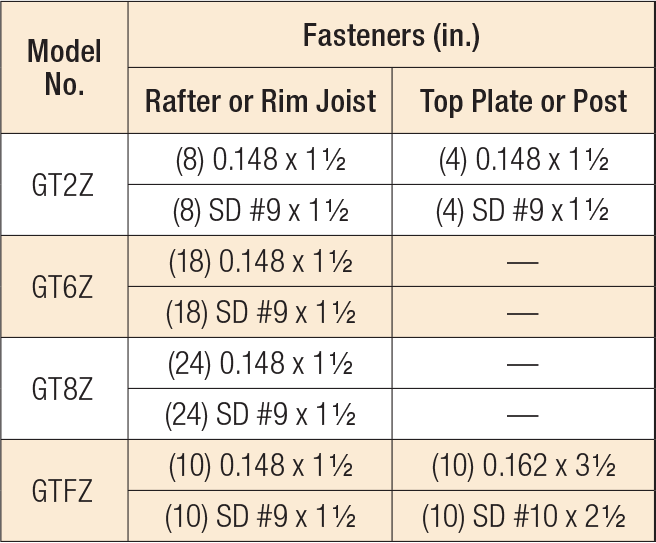 Fasteners: Nail dimensions in the table are diameter by length. SD and SDS screws are Simpson Strong-Tie® Strong-Drive® screws. For additional information, see Fastener Types and Sizes Specified for Simpson Strong-Tie Connectors.
Code Reports & Compliance