LSU
Adjustable Rafter Hanger
On This Page
This series attaches double joists or rafters to headers, sloped up or down, and skewed left or right, up to 45°.
Installation
Use all specified fasteners; see General Notes
Attach the sloped joist at both ends so that the horizontal force developed by the slope is fully supported by the supporting members
Web stiffeners required for I-joist applications
Related Literature
Load Tables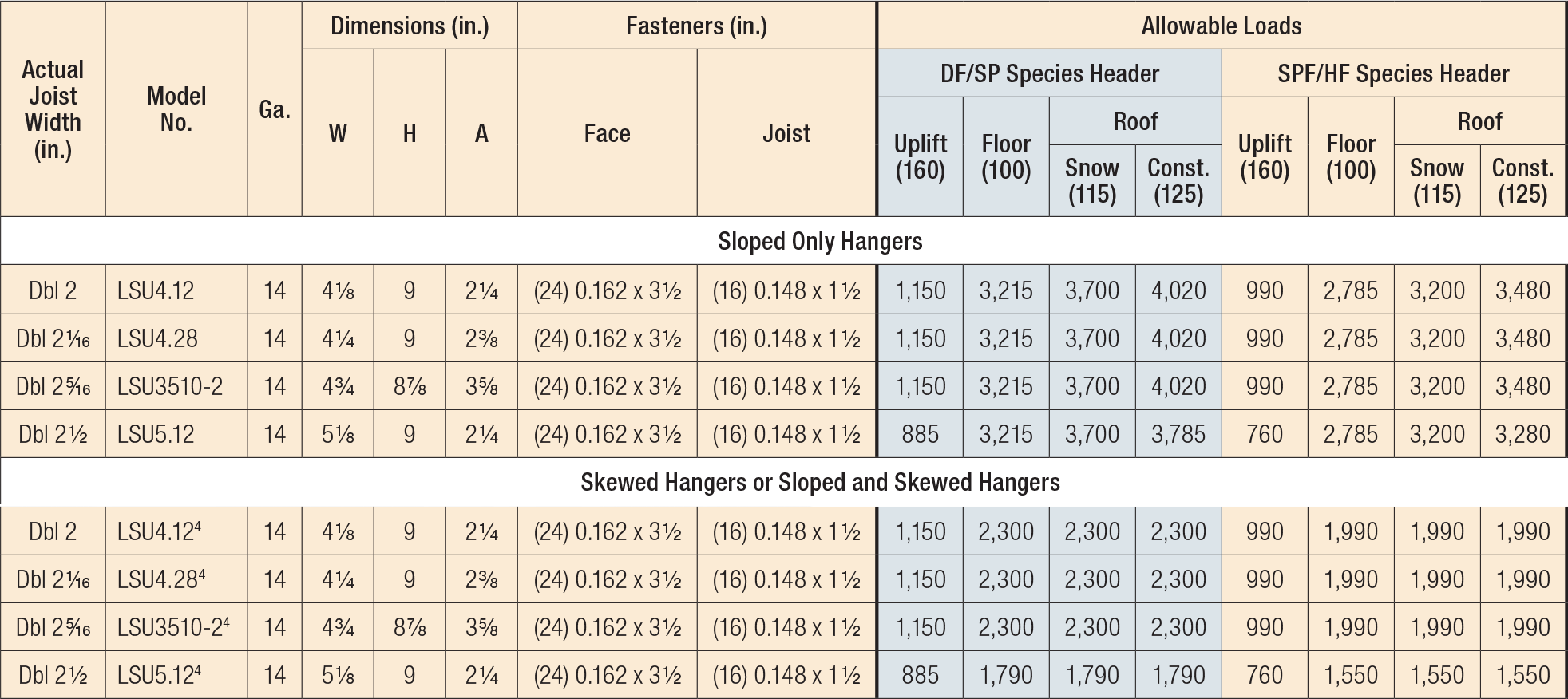 Uplift loads have been increased for earthquake or wind loading with no further increase allowed. Reduce where other loads govern.
Roof loads are 125% of floor loads unless limited by other criteria.
Minimum 11" joist height for LSU3510-2, LSU4.12, LSU4.28 and LSU5.12.
LSU3510-2, LSU4.12, LSU4.28, and LSU5.12 skew options must be factory-ordered.
Fasteners: Nail dimensions in the table are listed diameter by length. For additional information, see Fastener Types and Sizes Specified for Simpson Strong-Tie Connectors.
Code Reports & Compliance