On This Page
This product is only available in Canada
The CGH is a multi-purpose connector used for connecting hip and jack trusses to bottom chords of girder trusses at a 45° skew.
Material
Face plate — 3 gauge; stirrups — 11 gauge
Finish
Simpson Strong-Tie® gray paint
Installation
Use all specified fasteners
All multiple members must be fastened together to act as a single unit
When using single ply hip or jack trusses, fasten the member to the connector with 10d x 1 1/2" nails
Both hip and jack must be installed to achieve tabulated values
Ordering Information
Specify left or right hip skew
Related Literature
Load Tables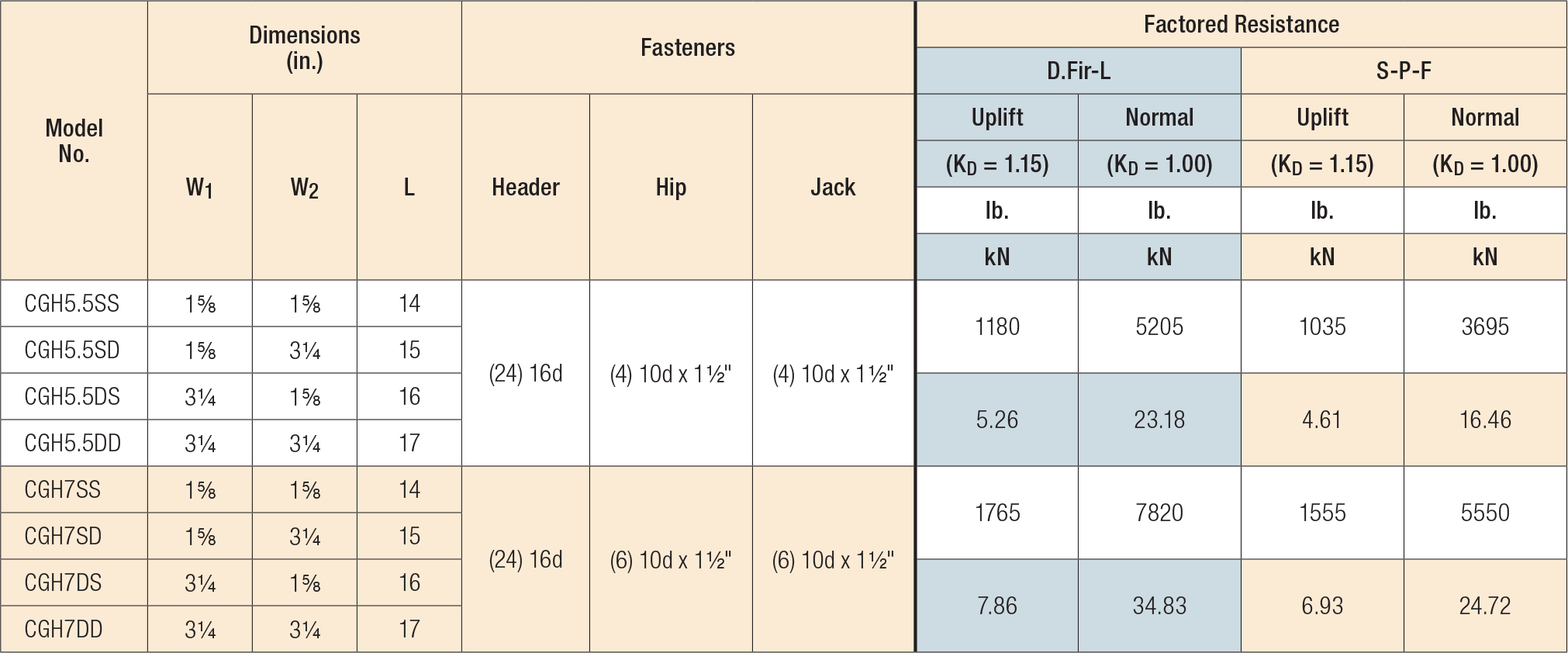 Factored uplift resistances have been increased 15% for short-term loading and are for each connecting member. Reduce where other loads govern.
The factored normal resistances are based on the combined load from both connecting members.
For single-ply hips or jacks verify that the 3" bearing length does not govern.
Factored uplift resistances shown are for each joist.
Nails: 16d = 0.162" dia. x 3 1/2" long. See other nail sizes and information.