EB-TY® Hidden Deck Fasteners®
The EB-TY provides a unique method of fastening deck boards that makes the fasteners virtually invisible. Fastening is done into the side of the deck board and the edge of the framing member, leaving a fastener-free deck surface.
The EB-TY is a polypropylene biscuit fastener that fits into a pre-cut deck board or into a slot the builder cuts into the edge of the deck boards with a standard biscuit joiner. The EB-TY fasteners are inserted and fastened with a screw driven through the biscuit and into the joist. Nesting each successive board against the EB-TY automatically ensures consistent spacing and uniform height.
Key Features
Easy to install since all fastening is done from the top side
Affords easier deck resurfacing because fastener heads are below from the deck surface
Formed from long-lasting polypropylene to last the life of the deck
Stainless-steel #7 trim-head screws included (black head, 6-lobe T-15 drive)
Each EB-TY package includes installation instructions and enough EB-TY fasteners, screws and tapered Ipê wood plugs to install 100 square feet of decking (175-Pack quantity assumes 6" wide boards, installed perpendicular to joists spaced 16" on center)
Codes
U.S. Patents: 6,402,415 and 7,578,105
Related Links
Catalog Pages
Related Literature
Product Information Table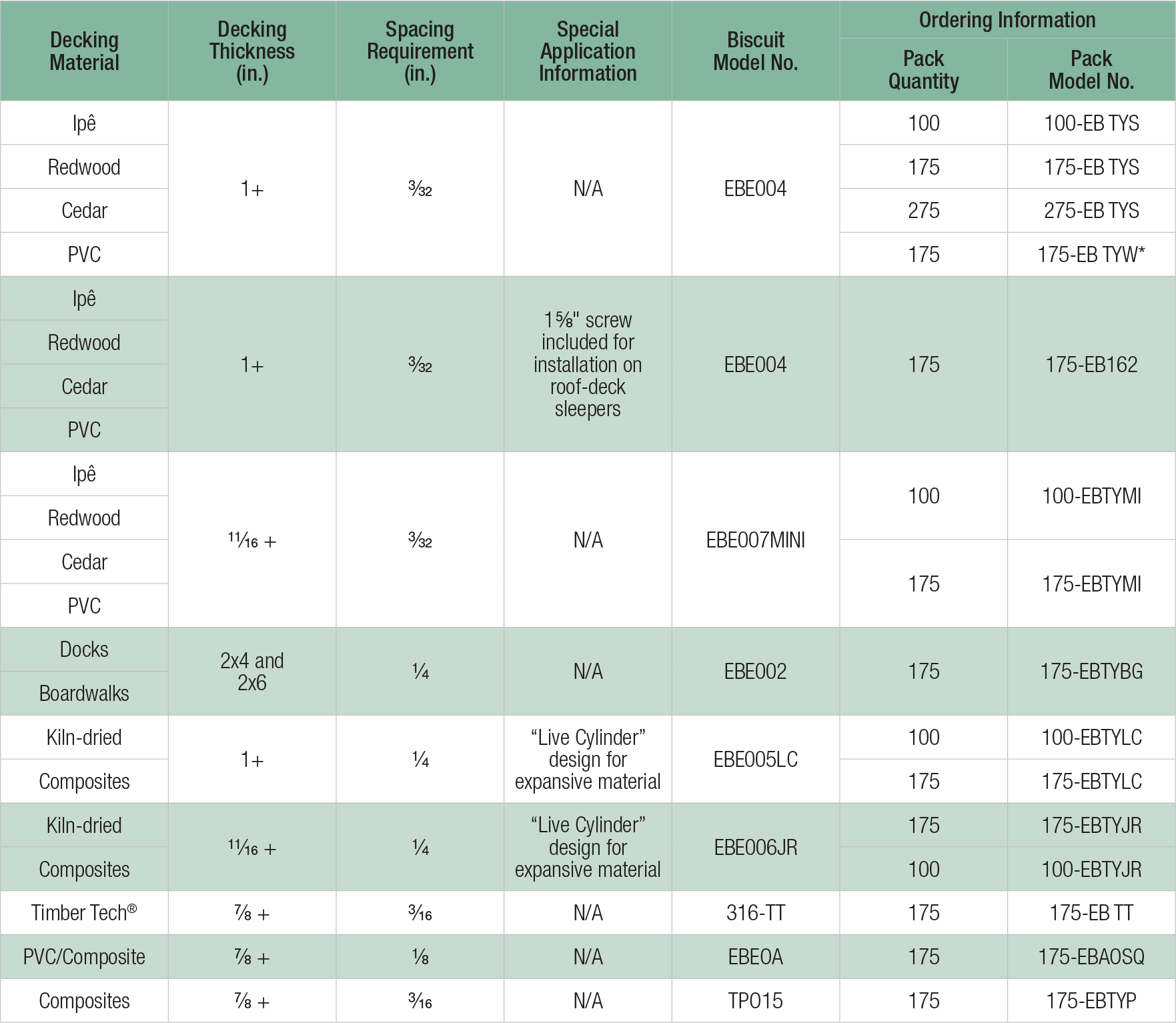 * Comes with Type 316 stainless-steel fastener.