PSCL/PSCA
Panel Sheathing Clips
On This Page
Misc. Connectors
This product's information may differ depending on the category of use. You are currently viewing details related to Misc. Connectors. You can also view product information related to the category: Clips and Ties
Simpson Strong-Tie panel sheathing clips are used to brace unsupported sheathing edges and provide a 1/8" gap to address shrinkage and expansion of roof sheathing.
Installation
Use the same size sheathing clip as the panel thickness
Maximum spans may be reduced for low slopes or high uniform loads; refer to sheathing manufacturer's installation instructions
Related Literature
Product Information Tables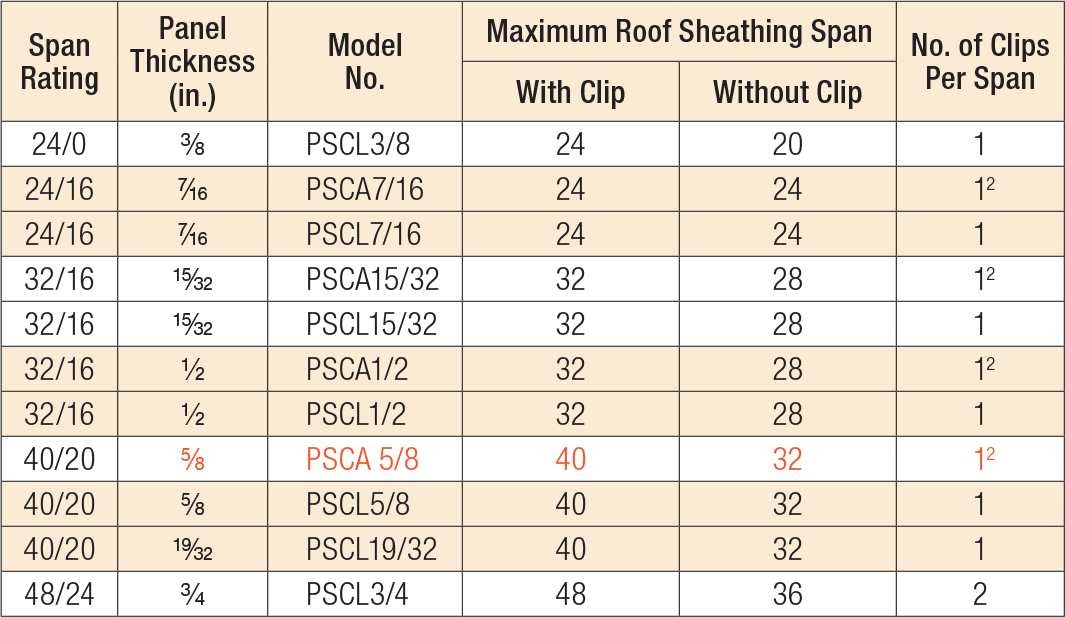 Span rating and Maximum Roof Sheathing Spans are for reference only. Refer to 2015 IBC Table 2304.8 (3) for additional important information.
Maximum roof sheathing span with a single PSCA is 28". For spans > 28", use two PSCAs.
Code Reports & Compliance