On This Page
Versatile and easy-to-use mending plates for wood-to-wood connections. No nails or notching of wood required. For non-structural applications only; not for truss applications.
Installation
Place plate over two pieces of aligned wood with arrows aligned at joint
Place a wood block over the mending plate and hammer the wood block to embed the prongs
Related Literature
Product Information Tables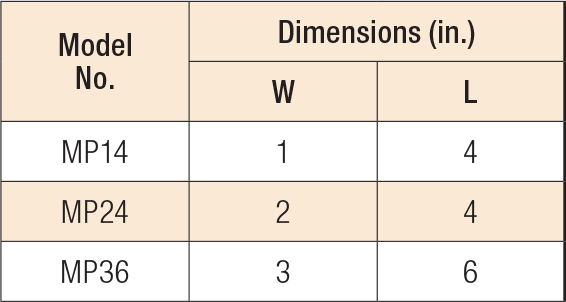 Connectors are not load rated.
Code Reports
Part
IAPMO UES ER
ICC-ES ESR
City of Los Angeles
State of Florida
MP
See specific model numbers for code listings.
MP14
No evaluation report listing.
MP24
No evaluation report listing.
MP36
No evaluation report listing.