On This Page
Miscellaneous Plates
This product's information may differ depending on the category of use. You are currently viewing details related to Miscellaneous Plates. You can also view product information related to the category: Misc. Connectors for Cold-Formed Steel Construction
TPs are nail-on tie plates. TPAs are flanged for added support.
Installation
Holes are sized for 0.131" x 2 1/2" nails or 0.131" x 1 1/2" nails
Related Literature
Product Information Tables
Dimension Table
Many of these products are approved for installation with Strong-Drive® SD Connector screws.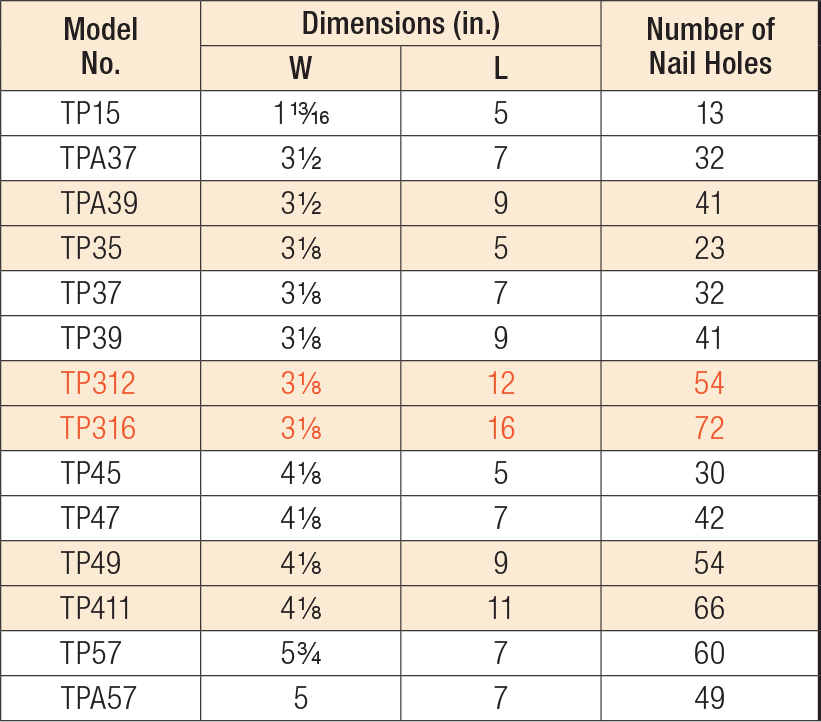 Connectors are not load rated.
Code Reports & Compliance