On This Page
This product is only available in Canada
Saddle brackets for connecting posts to concrete.
Finish
Hot-dip galvanized; use HDG fasteners
Installation
Use all specified fasteners; see General Notes
Post bases do not provide adequate resistance to prevent members from rotating about the base and therefore are not recommended for non-top-supported installations (such as fences or unbraced carports)
Related Literature
Product Information Tables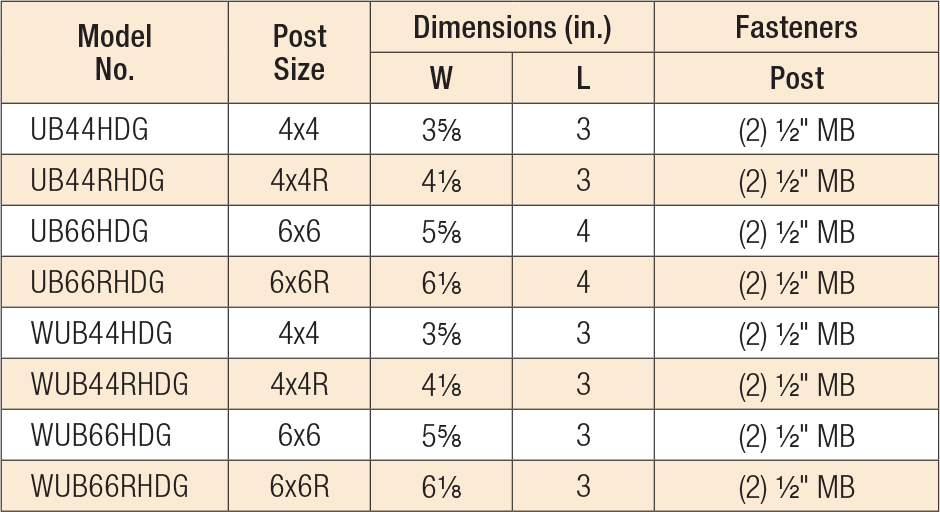 Provide notched out area to accommodate the anchor bolts into the wood post for UB series only. Holes sized for 1/2" diameter anchor bolts.
WUBs do not require fasteners into concrete. Refer to the application drawing for installation.
Code Reports & Compliance