Strong-Drive® Connector Nail Quantities
Simpson Strong-Tie nails and structural fasteners have been developed as the optimum fasteners for connector products. Special lengths afford economy of purchase and installation, and depth compatibility with framing members.
For pneumatic nail use, see Instructions to the Installer, and see technical bulletins.
Nail Types:
See Fastener Types for nail types and sizes specified for Simpson Strong-Tie connectors.
Fastening Identification on Simpson Strong-Tie Connectors:
See Fastening Identification Guide.
Load Adjustment Factors:
See Fastening Design Information.
Retail Packaging
Simpson Strong-Tie
hot-dipped galvanized
nails are packed in 1 lb. and 5 lb. plastic tubs for easy handling.
Nails Sold by the Pound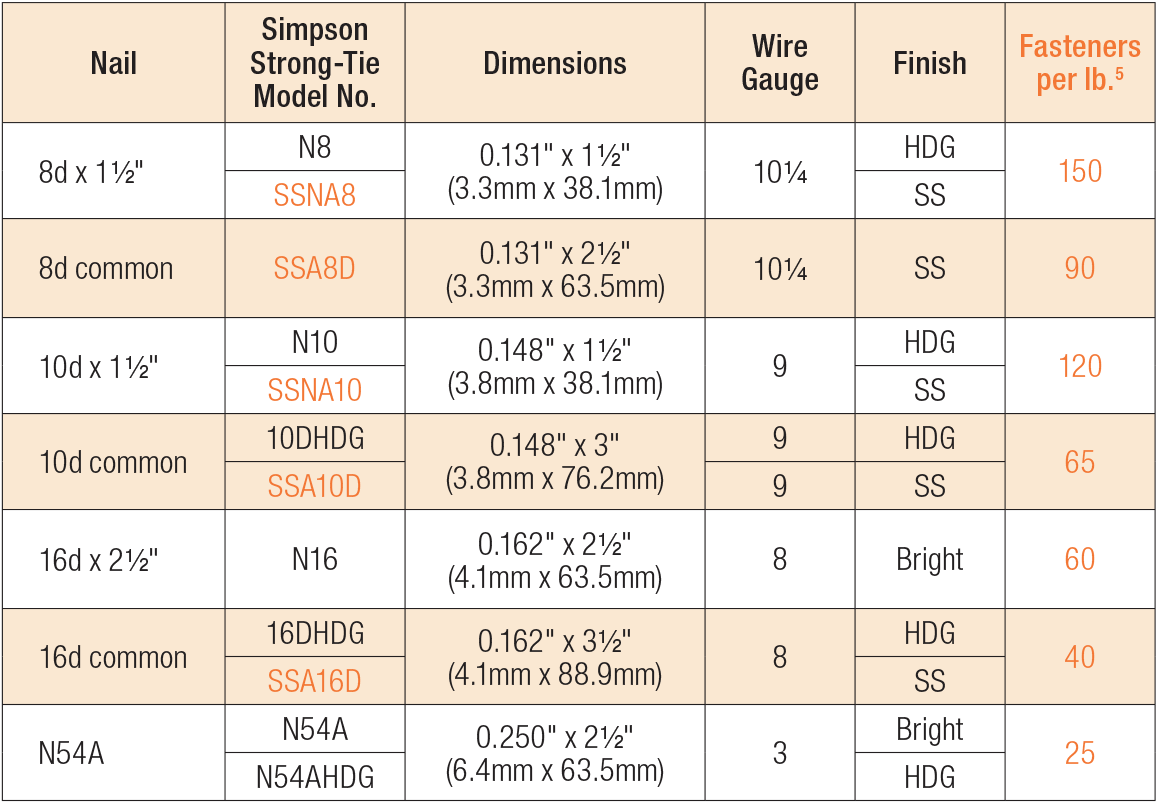 Additional Resources
Catalog Pages (PDFs):
Download Wood Construction Connectors - Page 28
Order Free Catalogs by Mail
Related Categories:
Do-It-Yourself Products (Wood Construction)
Fliers (PDFs) :
View All Flyers