Top-Flange Hangers — Load Tables for Solid Sawn Lumber (Spruce-Pine-Fir / Hem-Fir)
These products are available with additional corrosion protection. Additional products on this page may also be available with this option, check with Simpson Strong-Tie for details.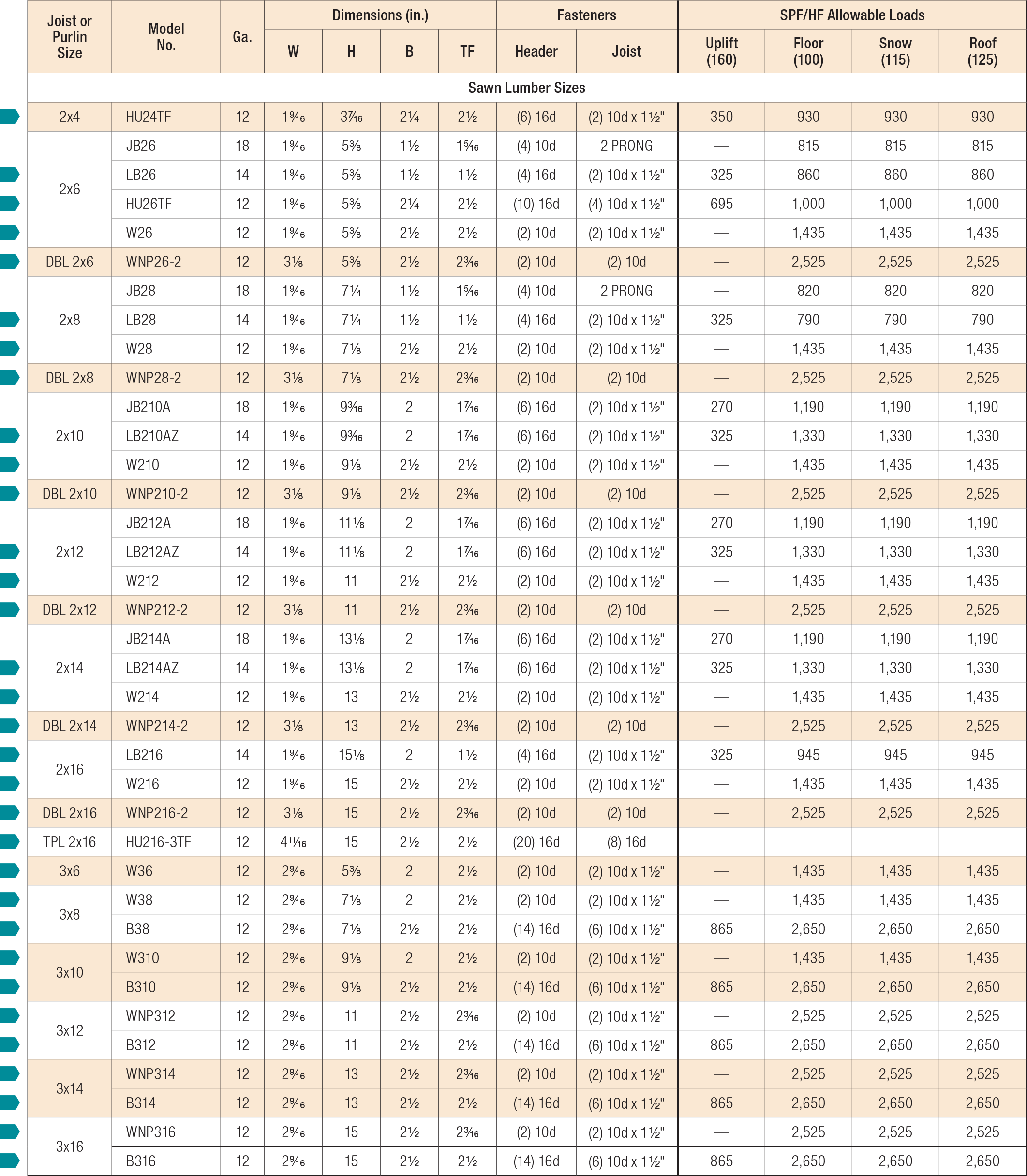 See footnotes.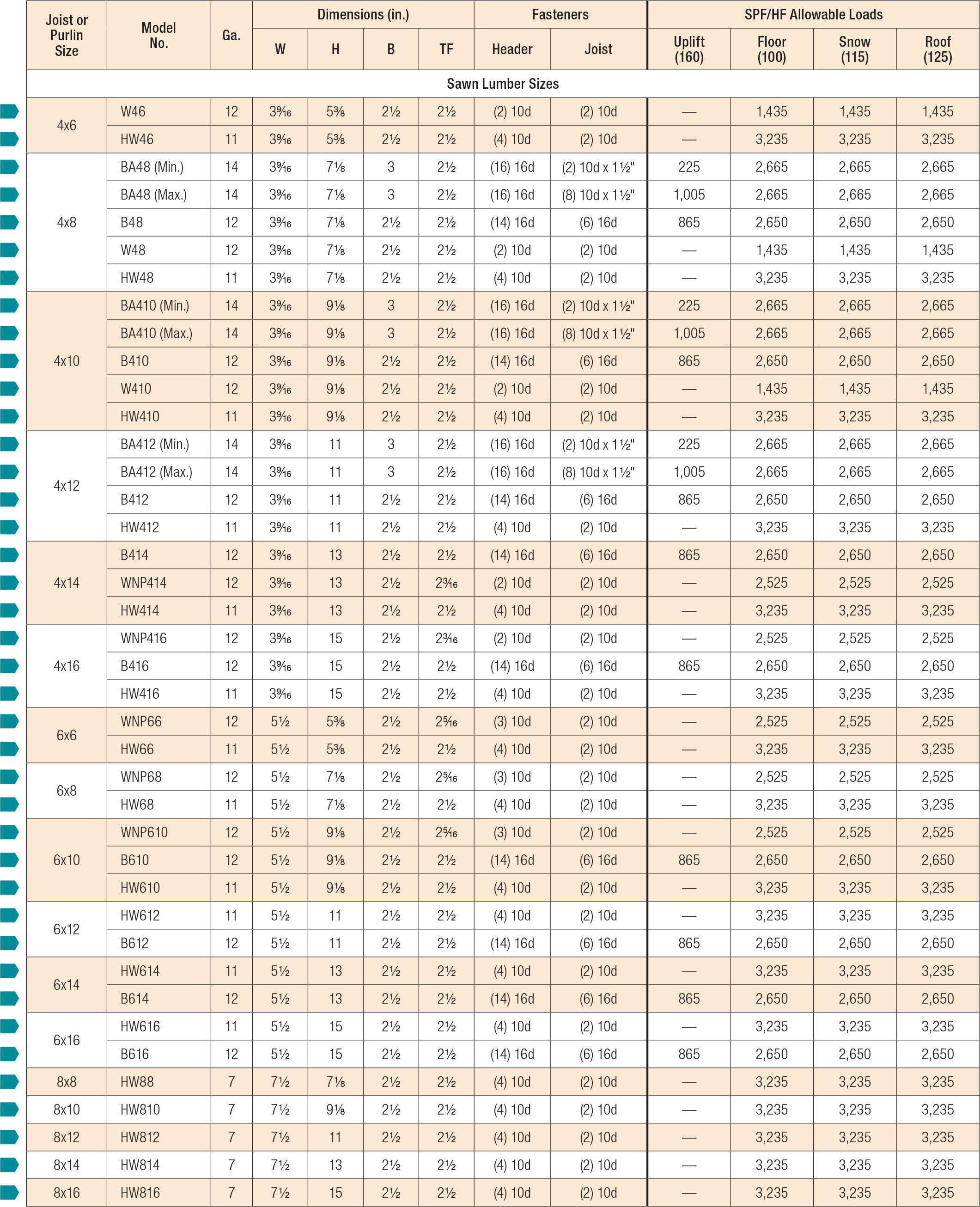 Uplift loads have been increased for wind or earthquake loading with no further increase allowed. For normal loading applications such as cantilever construction, refer to Simpson Strong-Tie® Connector Selector® software or conservatively divide the uplift load by 1.6.
16d sinkers may be used where 10d commons are called out with no load reduction.
Nails: 16d = 0.162" dia. x 3 1/2" long, 10d = 0.148" dia. x 3" long, 10d x 1 1/2" = 0.148" dia. x 1 1/2" long. See other nail sizes and information.