On This Page
The RPS meets IBC, IRC and City of Los Angeles code requirements for HVAC and pipes in walls.
Finish
Galvanized. Some products available in ZMAX® coating. See Corrosion Information.
Installation
Use all specified fasteners; see General Notes
Use RPS22 or RPS28 (16 gauge) to reinforce top plate
Use RPS18Z, RPS22Z or RPS28Z (16 gauge ZMAX) to reinforce sill plate
Related Literature
Load Tables
These products are available with additional corrosion protection.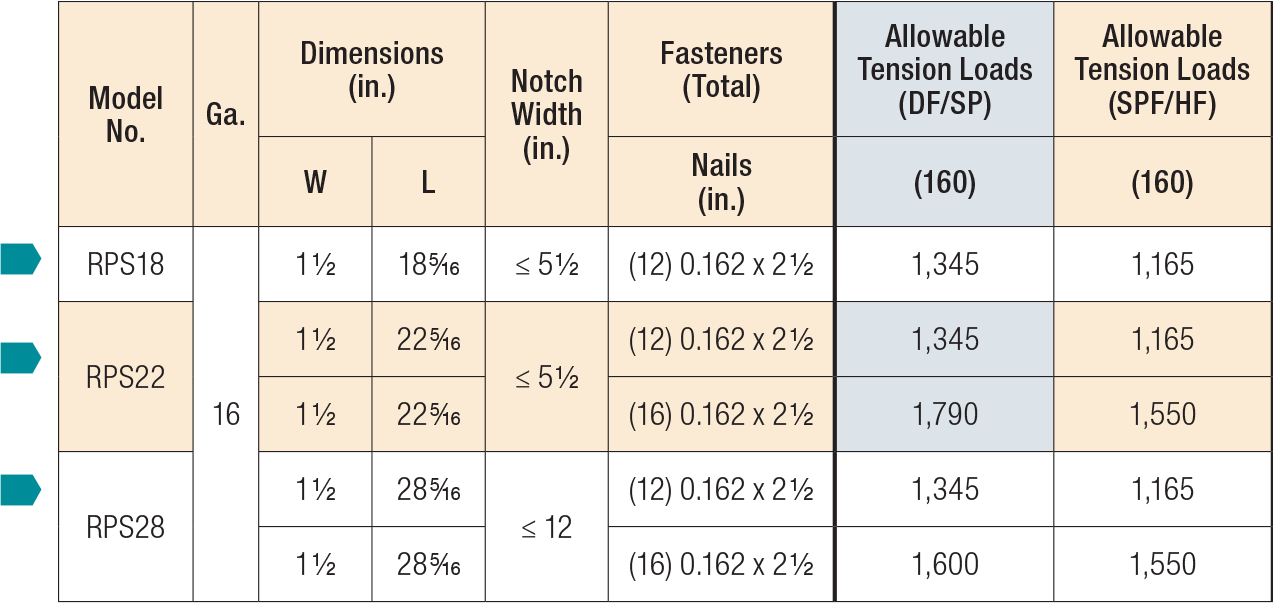 Loads have been increased for wind or earthquake loading, with no further increase allowed. Reduce where other loads govern.
To meet the prescriptive IRC requirement, 0.148" x 1 1/2" nails may be used.
Fasteners: Nail dimensions in the table are listed diameter by length. For additional information, see Fastener Types and Sizes Specified for Simpson Strong-Tie Connectors.
Code Reports & Compliance