Roof Truss and Rafter Connectors, Ties, and Straps
This product's information may differ depending on the category of use. You are currently viewing details related to Roof Truss and Rafter Connectors, Ties, and Straps. You can also view product information related to the categories of: Stud Plate Ties, Strong-Rod® URS Components
The SP stud plate tie is a plate-to-stud connection providing uplift resistance.
Finish
Galvanized. Available with ZMAX® coating. See Corrosion Information.
Installation
Use all specified fasteners; see General Notes
Related Links
Wood Construction
Cold-Formed Steel Construction
Corrosion Information
Catalog Pages
Related Literature
Load Tables
These products are available with additional corrosion protection. Additional products on this page may also be available with this option, check with Simpson Strong-Tie for details.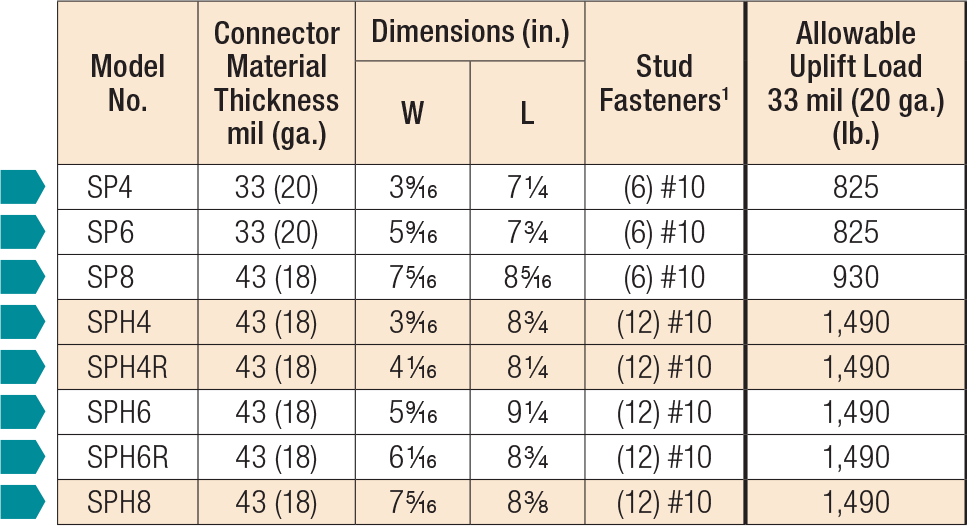 Code Reports