SPH
Stud Plate Tie, Heavy
On This Page
Roof Truss and Rafter Connectors, Ties, and Straps
This product's information may differ depending on the category of use. You are currently viewing details related to Roof Truss and Rafter Connectors, Ties, and Straps. You can also view product information related to the categories of: Stud Plate Ties, Strong-Rod® URS Components
The SPH is a heavy U-shaped strap designed as a stud-to-plate connection to resist roof uplift in cold-formed steel (CFS) applications. This heavy U-shaped strap has a horizontal portion that bears against the steel wall top plates or sill plates and two vertical legs that are screwed to the edges of a steel stud. This tie is a cost-effective option when properly installed before the placement of the wall.
Key Features
Load rated
Designed to resist wind and seismic forces
Does not require top or bottom track attachment
Installation
Use all specified fasteners; see General Notes
Related Literature
Load Tables
These products are available with additional corrosion protection.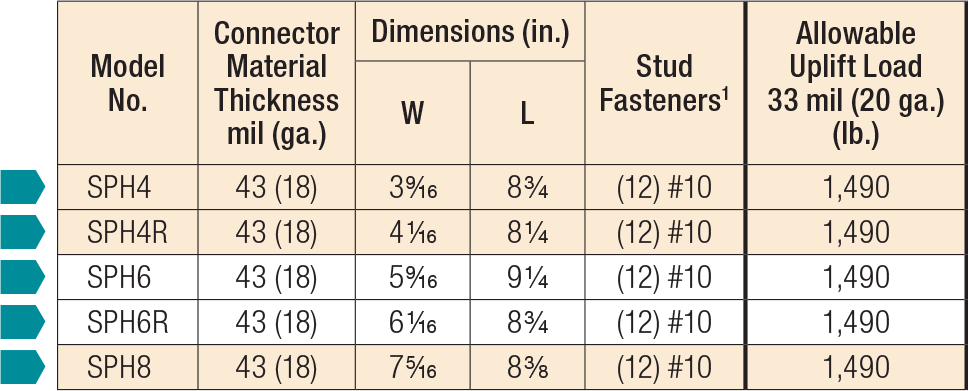 See Fastening Systems for more information on Simpson Strong-Tie fasteners.
Code Reports & Compliance