Load Tables
These products are available with additional corrosion protection. Additional products on this page may also be available with this option, check with Simpson Strong-Tie for details.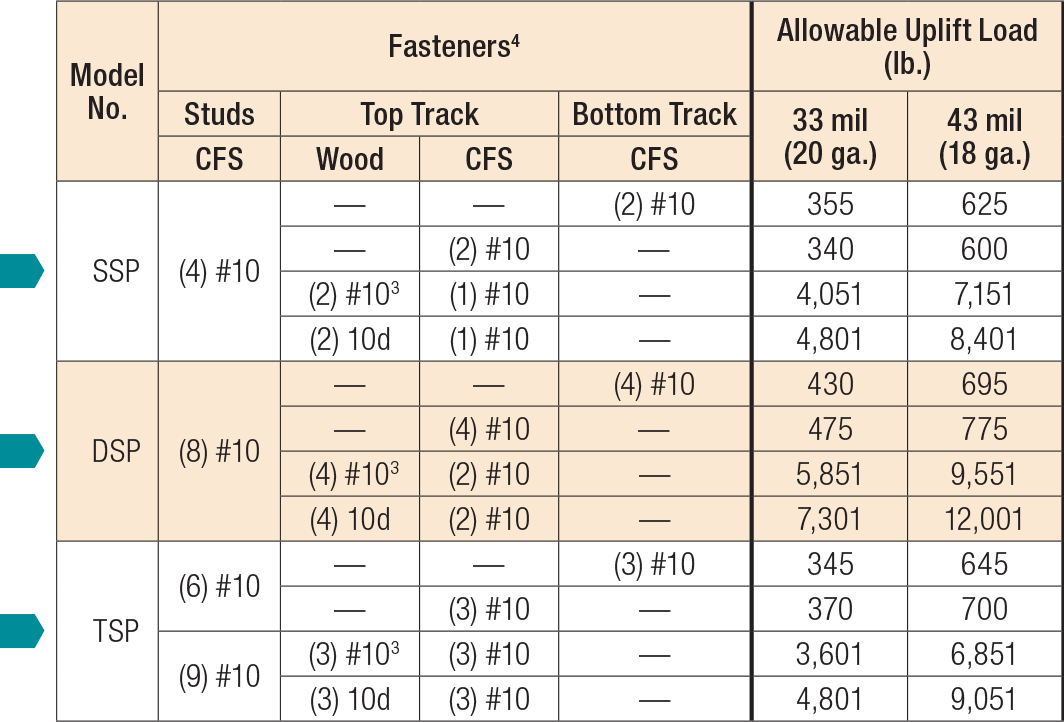 For wood plates, noted values only apply to DF/SP members where wood top plates are used. For SPF values, multiply by 0.86.
For wood plates, when cross-grain tension cannot be avoided, mechanical reinforcement to resist such forces should be considered.
Screws installed into wood plates with a minimum #10 x 3/4" self-drilling screw.
Code Reports
Drawings
| Part | Orthographic | Perspective |
| --- | --- | --- |
| DSP | | |
| SSP | | |
| TSP | None | |