SSP/DSP/TSP
Stud-Plate Ties
On This Page
The SSP and DSP single- and double-stud plate ties connect single and double studs to top and bottom track. Each can be used for either top- or bottom-track applications.
Material
SSP/DSP — 43 mil (18 ga.); TSP — 54 mil (16 ga.)
Finish
Galvanized (G90). Some products available in ZMAX® coating. See Corrosion Information.
Installation
Use all specified fasteners; see General Notes
DSP/SSP: Top track installation — fill all round and triangle holes
Related Literature
Load Tables
These products are available with additional corrosion protection. Additional products on this page may also be available with this option. Contact Simpson Strong-Tie for details.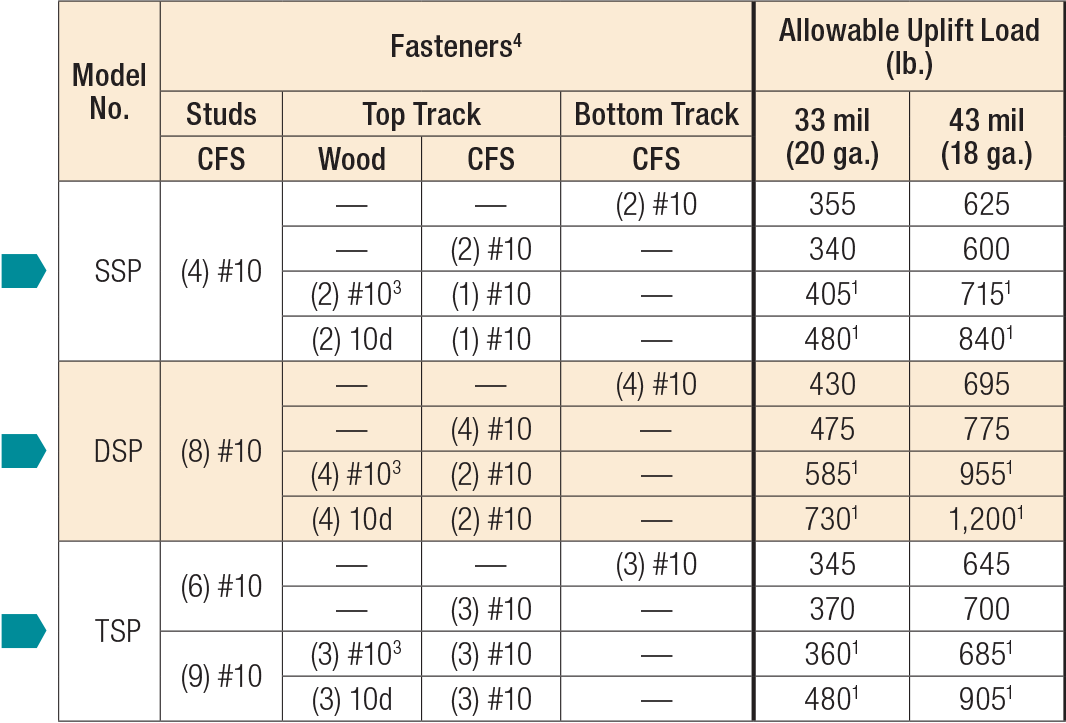 For wood plates, noted values only apply to DF/SP members where wood top plates are used. For SPF values, multiply by 0.86.
For wood plates, when cross-grain tension cannot be avoided, mechanical reinforcement to resist such forces should be considered.
Screws installed into wood plates with a minimum #10 x 3/4" self-drilling screw.
See Fastening Systems for more information on Simpson Strong-Tie fasteners.
Code Reports & Compliance