On This Page
Roof Truss and Rafter Connectors, Ties, and Straps
This product's information may differ depending on the category of use. You are currently viewing details related to Roof Truss and Rafter Connectors, Ties, and Straps. You can also view product information related to the category: Face-Mount Hangers for Plated Truss
TJC is a versatile connector for skewed members. Adjustable from 0° to 67.5° (shipped with 67.5° bend). Screw hole locations allow for easy installation.
Installation
Use all specified fasteners; see General Notes
Position the skewed member on the inside of the bend line with the end of the member flush with the bend line
Bend the TJC to the desired position (one bend cycle only)
Related Literature
Load Tables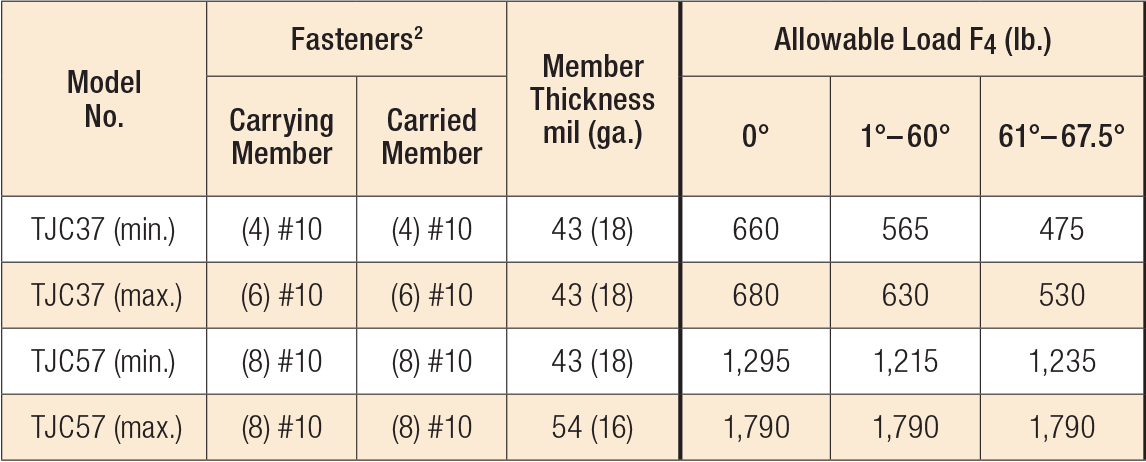 Reference the illustration for the required screw pattern of the TJC57.
See Fastening Systems for more information on Simpson Strong-Tie fasteners.
Code Reports & Compliance