VGT and S/VGT2.5
Variable-Pitch Girder Tiedowns
On This Page
The variable-pitch girder tiedown, S/VGT2.5, is a high-capacity tiedown for single- or multi-ply CFS girder trusses. It attaches with self-drilling screws from the side of the truss. The VGT uses Simpson Strong-Tie® Strong-Drive® SDS Heavy-Duty Connector screws for wood truss applications. They both feature a predeflected crescent washer that allows them to accommodate top-chord pitches up to 8/12.
Installation
Use all specified fasteners; see General Notes
Screw holes are configured to allow for double installation on multi-member girders
Install washer component (provided) so that top of washer is horizontal and parallel with top of wall
Related Literature
Load Tables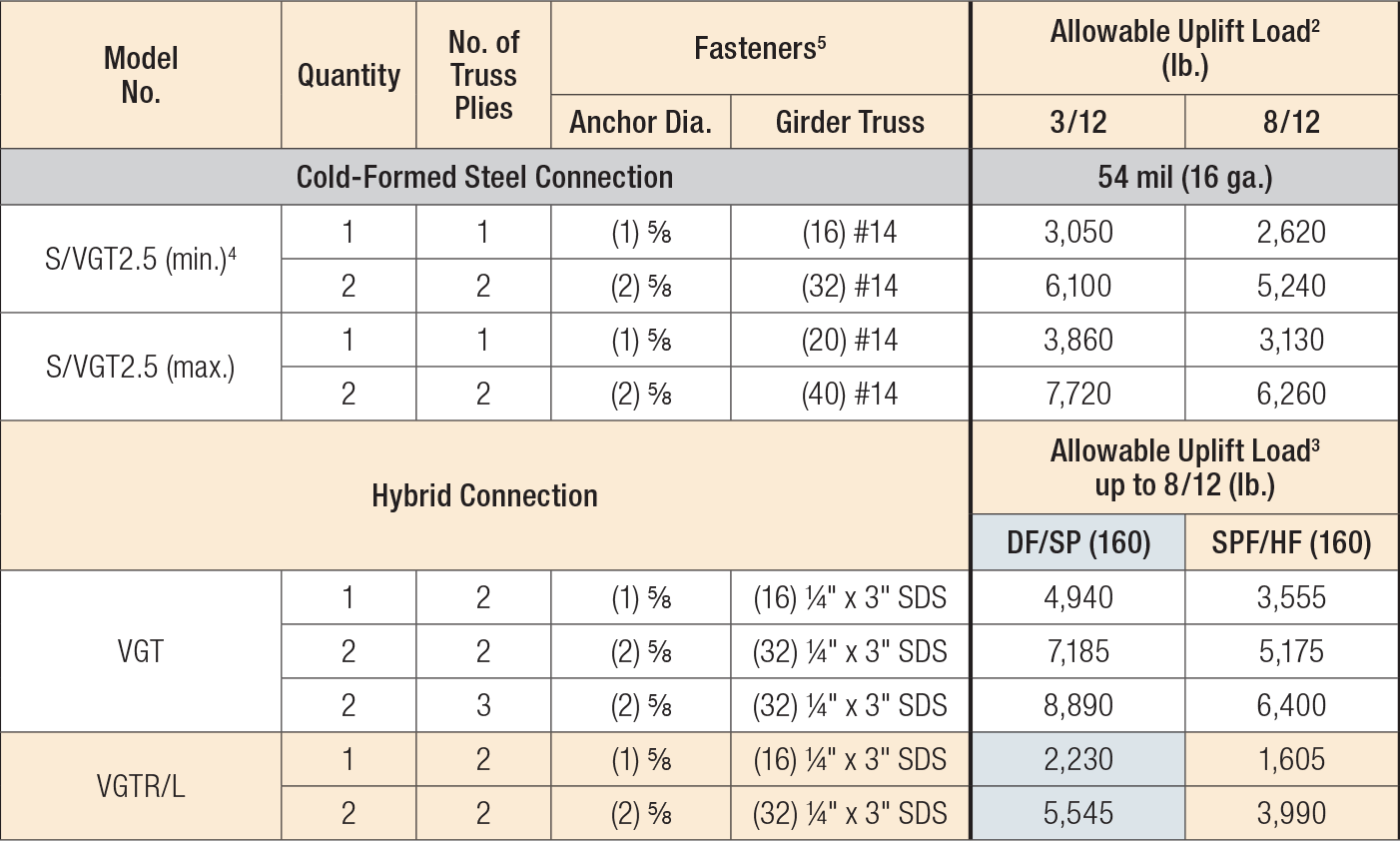 Designer shall insure attached members are adequately designed to resist applied loads.
Straight-line interpolation can be used to determine allowable loads for pitches between 3/12 and 8/12.
Allowable loads on wood have been increased 60% for wind or earthquake loading with no further increase allowed; reduce where other load duration factors govern.
For (min.) tabulated values, not all screw holes need to be filled. Install screws symmetrically.
See Fastening Systems for more information on Simpson Strong-Tie fasteners.
Code Reports & Compliance