OS/OHS
Ornamental Strap Ties
On This Page
Notched straps transfer tension loads across a variety of applications. The OS/OHS strap is for ornamental applications and features a black powder-coat finish for a more decorative look.
Installation
Use all specified fasteners; see General Notes
Options
Non-notched alternatives: HSTPC/PSPC Strap Ties
Non-ornamental alternatives: HST, PS
Related Literature
Load Tables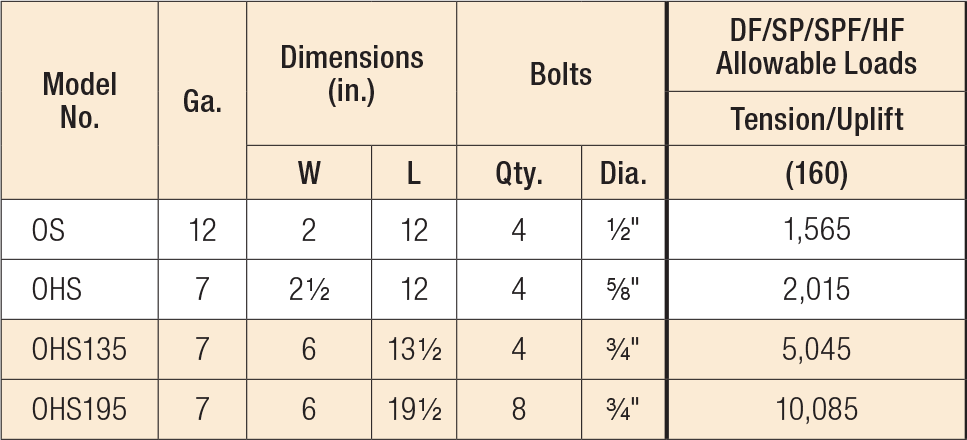 Allowable loads have been increased for wind or earthquake loading with no further increase allowed. Reduce where other loads govern.
Allowable loads are based on parallel-to-grain loading and a minimum member thickness of 3 1/2", with bolts in single shear. Straps must be centered at the splice joint, and bolt edge distances must meet NDS minimum requirements.
Designer must determine allowable loads when combining bolts parallel and perpendicular to grain.
Code Reports & Compliance