OU
Ornamental Joist Hanger
On This Page
The OU is a 7-gauge, face-mount hanger connecting a joist to a header for an ornamental application. The OU features a black powder-coat finish for a more decorative look.
Installation
Use all specified fasteners; see General Notes
Related Literature
Load Tables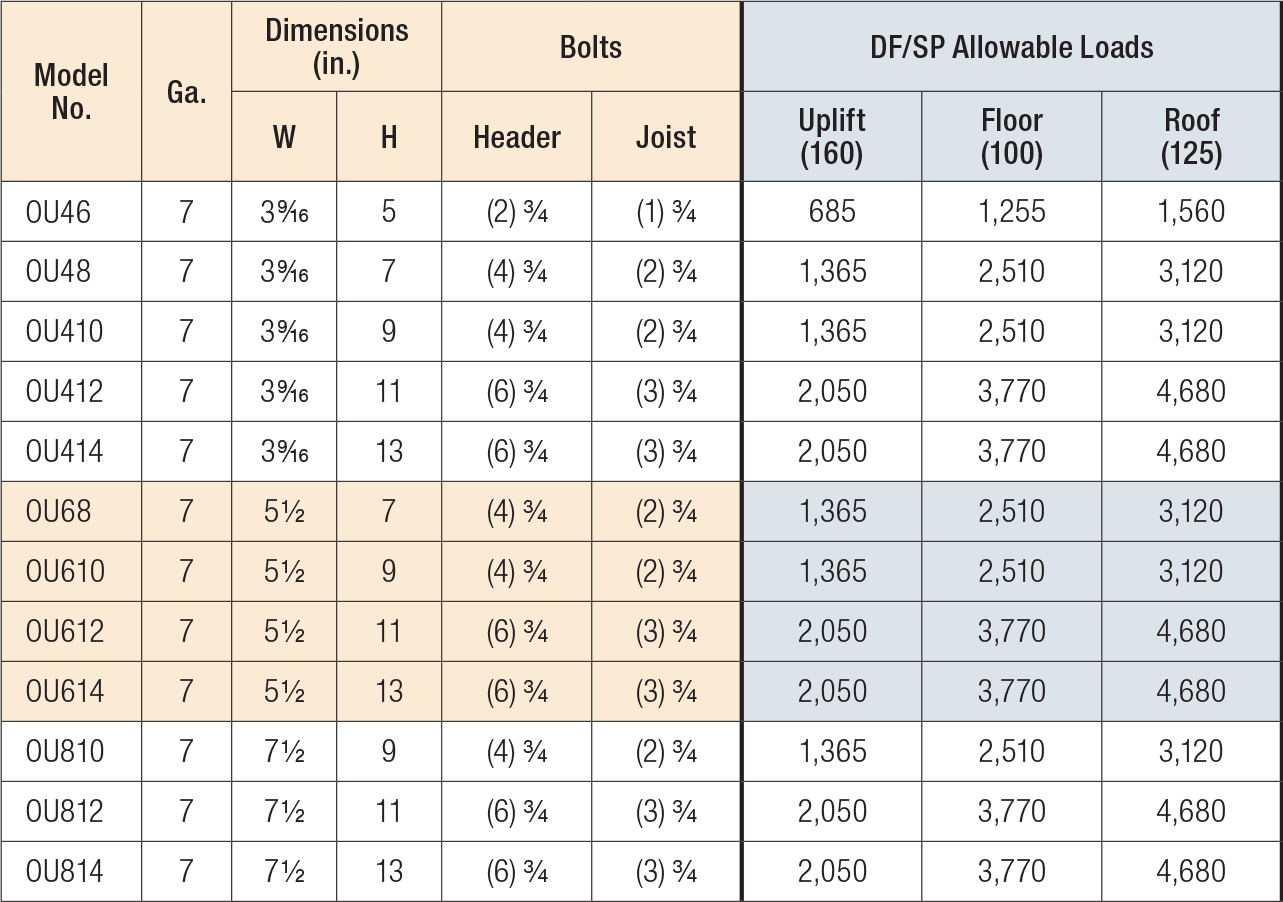 Load values allowed assume a carrying member of not less than 3 1/2".
Roof loads are 125% of floor loads unless limited by other criteria. Floor loads may be adjusted for load durations according to the code provided they do not exceed those in the roof column.
Additional glulam beam widths are available. Add an "X" to the name and specify width — e.g., OU68X, W = 5.25.
Skew and slope options are not available.
Code Reports & Compliance