On This Page
The VB provides lateral resistance force at the bottom of beams when installed approximately 45° or more to the vertical plane.
Installation
Use all specified fasteners; see General Notes
16-N54A fasteners are included with the brace
Related Literature
Load Tables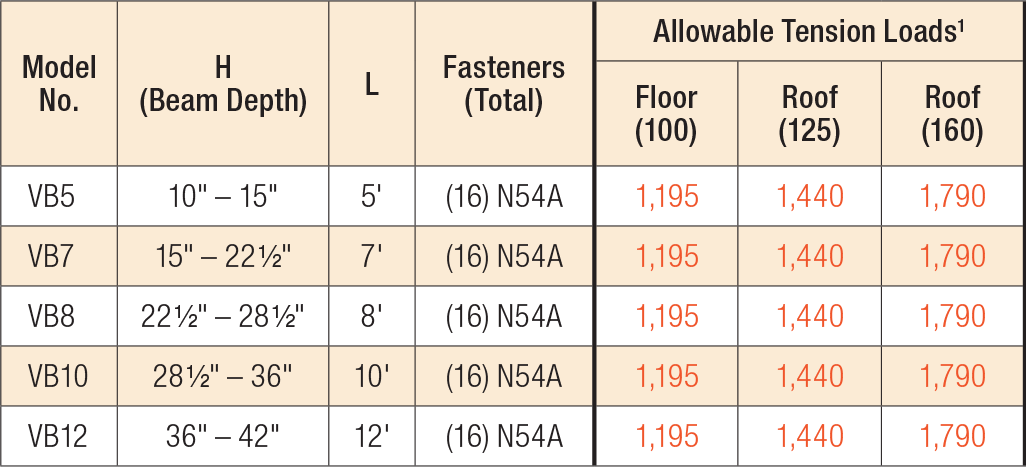 Fasteners: Nail dimensions in the table are diameter by length. SD and SDS screws are Simpson Strong-Tie® Strong-Drive® screws. For additional information, see Fastener Types and Sizes Specified for Simpson Strong-Tie Connectors.
Code Reports & Compliance