On This Page
Simpson Strong-Tie offers the preengineered MFAB anchorage assembly as an alternative to the MFSL. Preengineered solutions include additional concrete reinforcement to provide a complete solution meeting the 2009, 2012, 2015 and 2018 International Building Code® requirements for both tension and shear. These solutions require that the column be installed in from the edge of the concrete, on either a slab or curb, and develop the full allowable shear capacity of the frame.
MFAB anchorage assemblies are fully assembled and include a template which allows easy positioning and attachment to forms prior to the pour. Inspection is easy since the head is stamped with the "No Equal" (≠) symbol for identification, bolt length, bolt diameter, and optional "H" for high strength (if specified). Models using high-strength anchors are designated with -HS.
Installation
Concrete must be thoroughly vibrated to ensure full consolidation of the concrete around the assembly.
Related Literature
Product Information Tables
Strong Frame Special Moment Frame Anchor Kits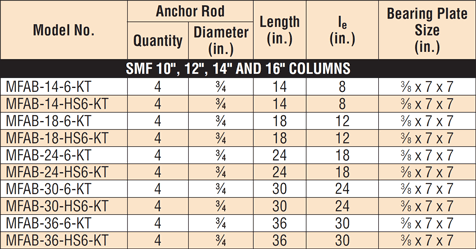 Place anchorage assembly prior to placing rebar. Place top of the fixed nut flush with top of concrete.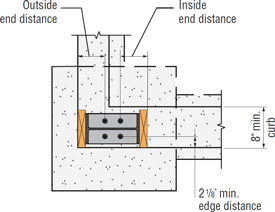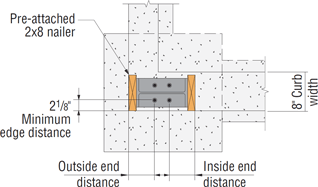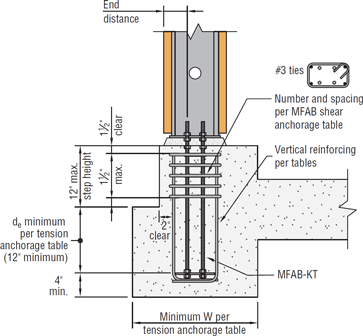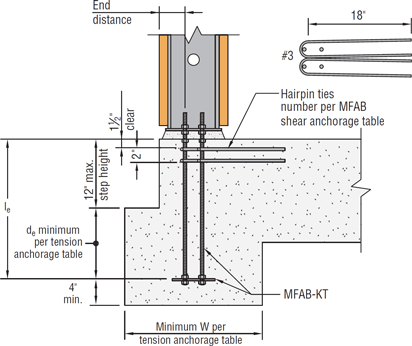 Moment Frame MFAB Shear Anchorage
MFAB Anchorage Assembly Shear Capacities

Seismic includes designs in all Seismic Design Categories. 2. Solutions are based on embedment in concrete with minimum
Solutions are based on embedment in concrete with minimum f'c = 2,500 psi.
MFAB tied and hairpin anchorage solutions for SMF required 2x8 wall studs and a minimum of 2 1/8" from edge of concrete.
Ties and hairpins shall be ASTM A615 or A706, Grade 60 reinforcing, and are not supplied by Simpson Strong‑Tie. Tie and hairpin installation is shown above.
Hairpins must be spaced at 2" o.c. (see above).
Stemwall/curb tied anchorage solutions may also be used for slab on grade installations.
To select anchorage solution, use shear reactions from Maximum Column Reactions in allowable load tables, or column shear reactions calculated in accordance with allowable load tables.
LRFD capacities may be obtained by multiplying tabulated values by 1.6 for wind or by dividing tabulated values by 0.7 for seismic.
Solutions are base on standard strength MFAB_-__-KT anchorage assembly, except

shaded

values, wwhere high strength MFAB_-__HS-KT anchorage assembly is required.
See tension anchorage solutions for additional anchor strength requirements. Use high strength MFAB_-__HS-KT anchorage assemblies where required by either tension or shear anchorage.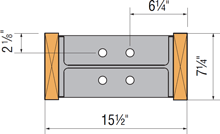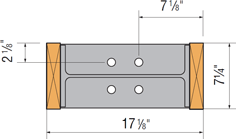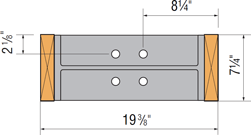 Code Reports & Compliance