On This Page
Simpson Strong-Tie offers the patented preengineered MFSL shear-lug anchorage assembly to make specification and installation of anchorage as simple as possible. The unique shear-lug design provides a complete solution meeting the 2009, 2012, 2015 and 2018 International Building Code® requirements for both tension and shear. These solutions come with preinstalled shear lugs.
MFSL anchorage assemblies are fully assembled and include a template which allows easy positioning and attachment to forms prior to the concrete placement. Inspection is easy since the head is stamped with the "No Equal"® (≠) symbol for identification, bolt length, bolt diameter, and optional "H" for high strength (if specified). Models using high-strength anchors are designated with -HS.
Installation
Concrete must be thoroughly vibrated around the shear lug to ensure full consolidation of the concrete around the assembly
Related Literature
Product Information Table
MFSL Anchorage Kits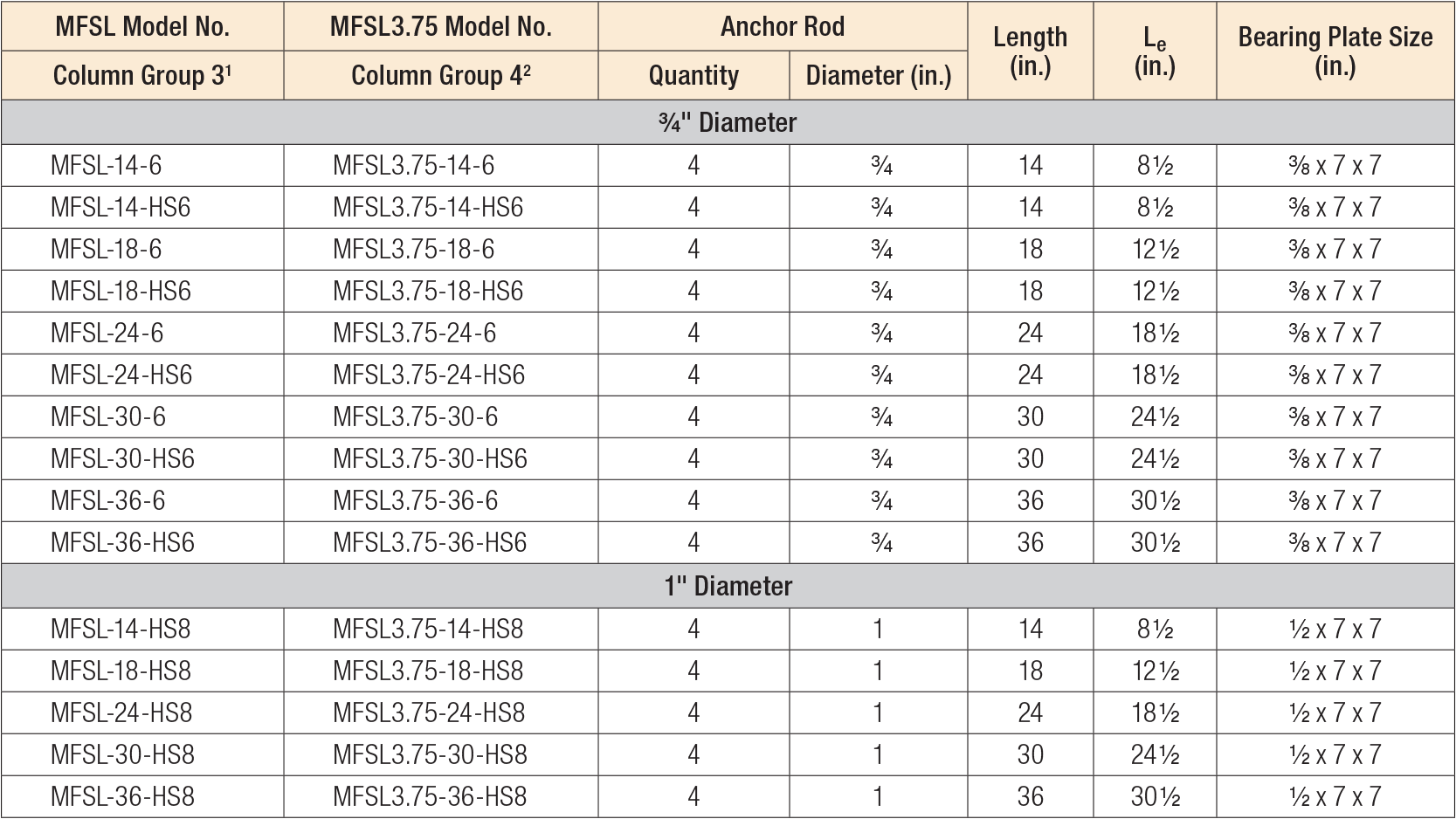 Column Group 3 — SMF Columns: C8A, C8B, C10, C12, C14, C16 and C18A.
Column Group 4 — SMF Columns: C10B, C12B, C14B and C18B; and other engineered design ("z") sections.
Code Reports & Compliance