SCL
High-Capacity Top-Flange Hanger
On This Page
This product is only available in Canada
The SCL series of top flange hangers are high load capacity connectors designed for use with Structural Composite Lumber. The large top flange distributes the load to the carrying member and the fasteners are located specifically for
Material
Stirrups — 3 gauge; Top flange — 1/4" or 3/8" hot rolled angle, see table
Finish
Simpson Strong-Tie gray paint
Installation
Use all specified fasteners; see General notes.
All multiple members must be fastened together to act as one single unit.
This series may be used for weld on application. Weld top flange using 1/4" x 4" long fillet welds spaced at 7" on centre with 2" return around corners.
These hangers cannot be used with a nailer.
Related Literature
Load Tables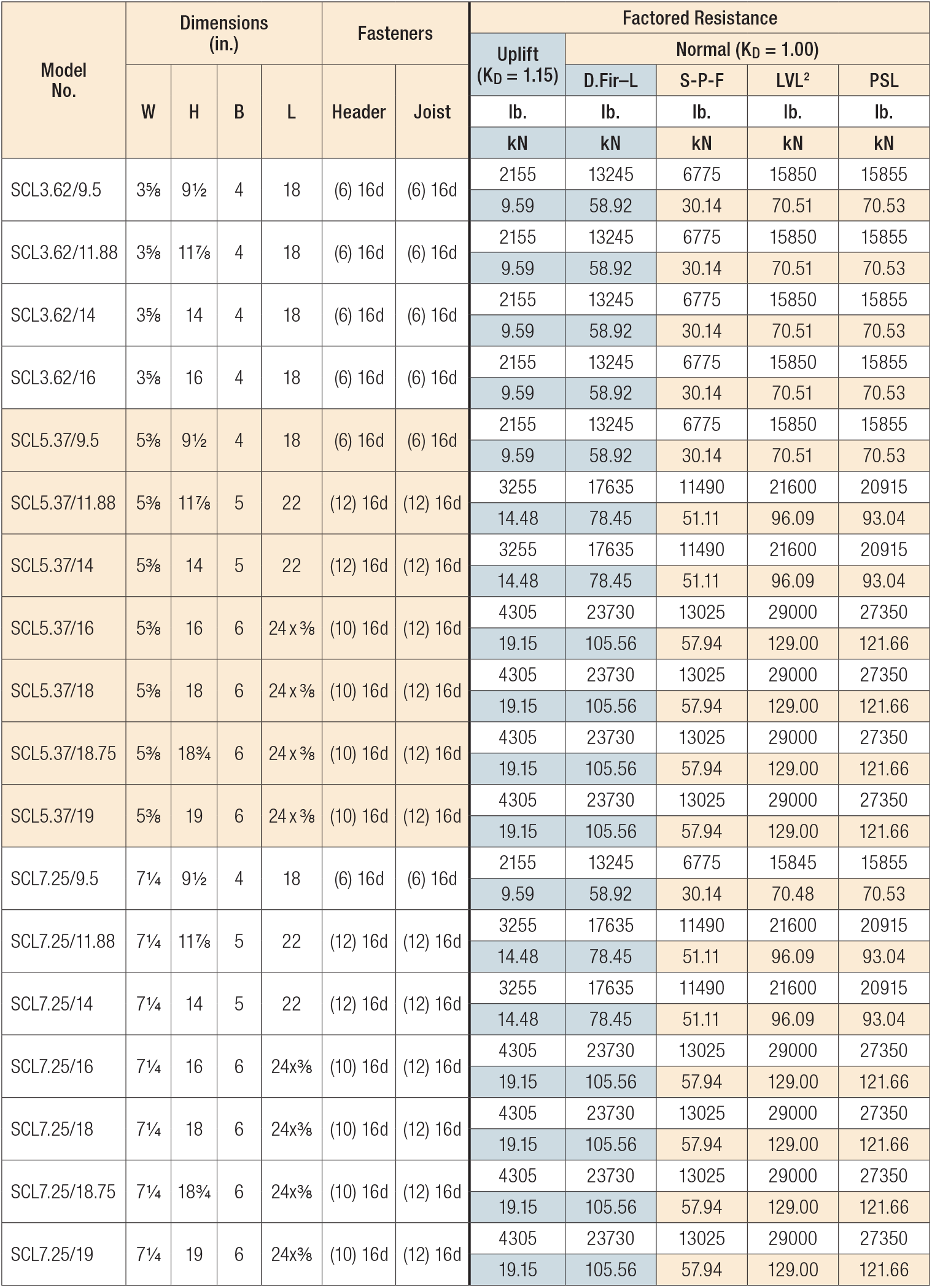 Factored uplift resistances have been increased 15% for short term loading with no further increase allowed. Reduce when other load durations govern.
Factored uplift resistances shown are for D.Fir-L. Multiply tabulated loads x 0.71 for either S-P-F joist or header.
Applies to LVL headers made primarily from D.Fir-L, assuming φFCP = 1092 psi and a specific gravity of 0.50. See LVL manufacturer specifications.
Nails: 16d = 0.162" dia. x 3 1/2" long. See other nail sizes and information.
Code Reports & Compliance