CP Crush Plate
Bearing Enhancer
On This Page
This product is only available in Canada
The CP transfers load from the truss or girder to plates for bearing limited conditions. Replaces nail-on scabs or in some cases, an additional ply when needed for bearing.
Installation
Use all specified fasteners
For Case 1, truss plates must be located a maximum of 1/4" from the underside of the truss chord and a maximum of 1/4" from the edge of the wall plates in accordance with the reinforcing requirements of 7.5.9 TPIC 2014
Design Instructions
Factored resistances are in accordance with CSA O86-14 assuming Qr/Ab and Qr'/Ab' = 812 psi for D.Fir–L and 615 psi for S-P-F. See clauses 6.5.4 and 7.5.9 TPIC 2014 when compression loads are applied to both sides of truss chord members at bearing locations.
Related Literature
Load Tables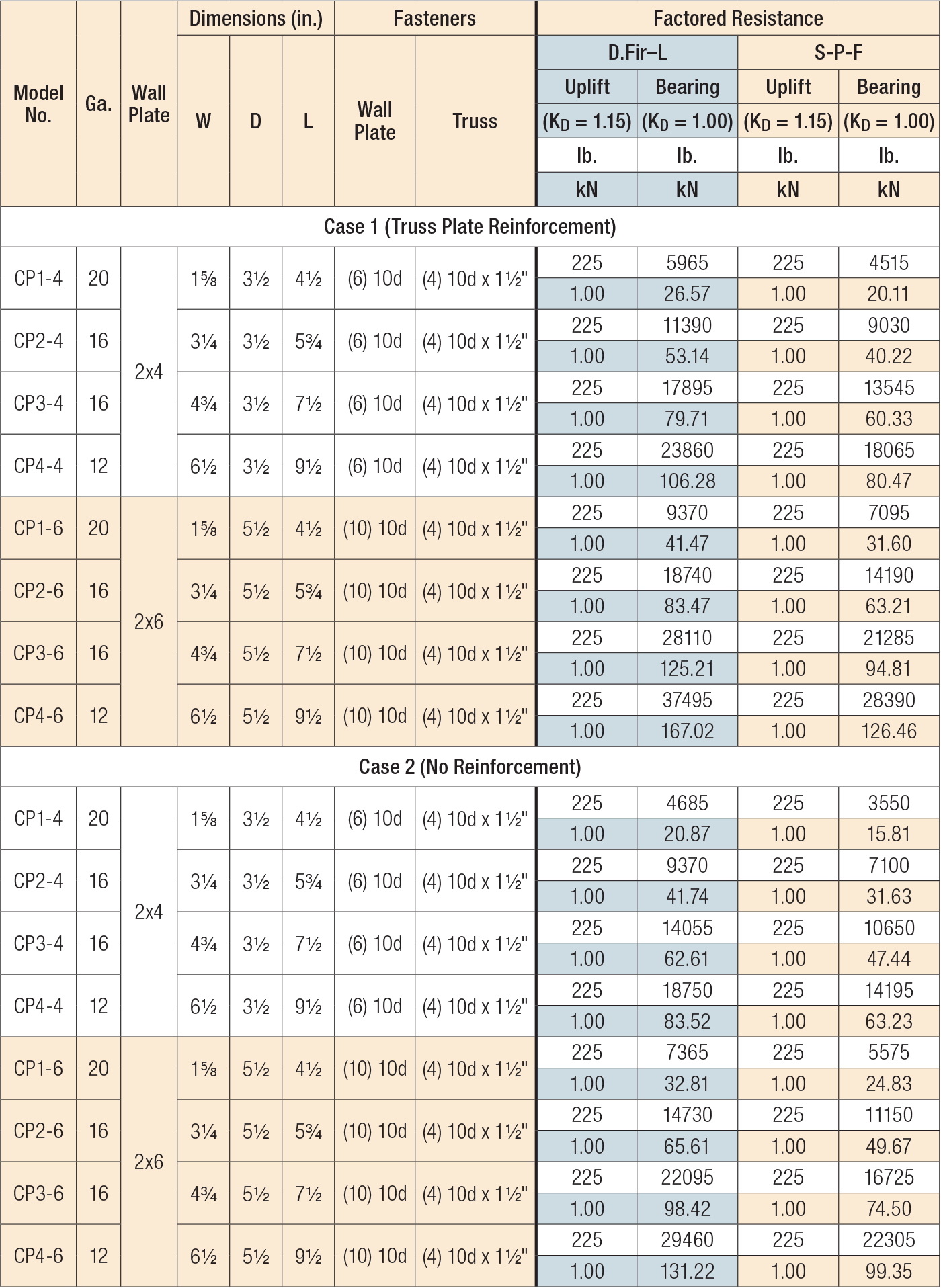 Factored bearing resistances assume wall plate and truss are the same species. For a mixed species system use S-P-F values.
Nails: 10d = 0.148" dia. x 3" long, 10d x 1 1/2" = 0.148" dia. x 1 1/2" long. See other nail sizes and information.
Code Reports & Compliance