Face-Mount Hangers – Load Tables for I-Joists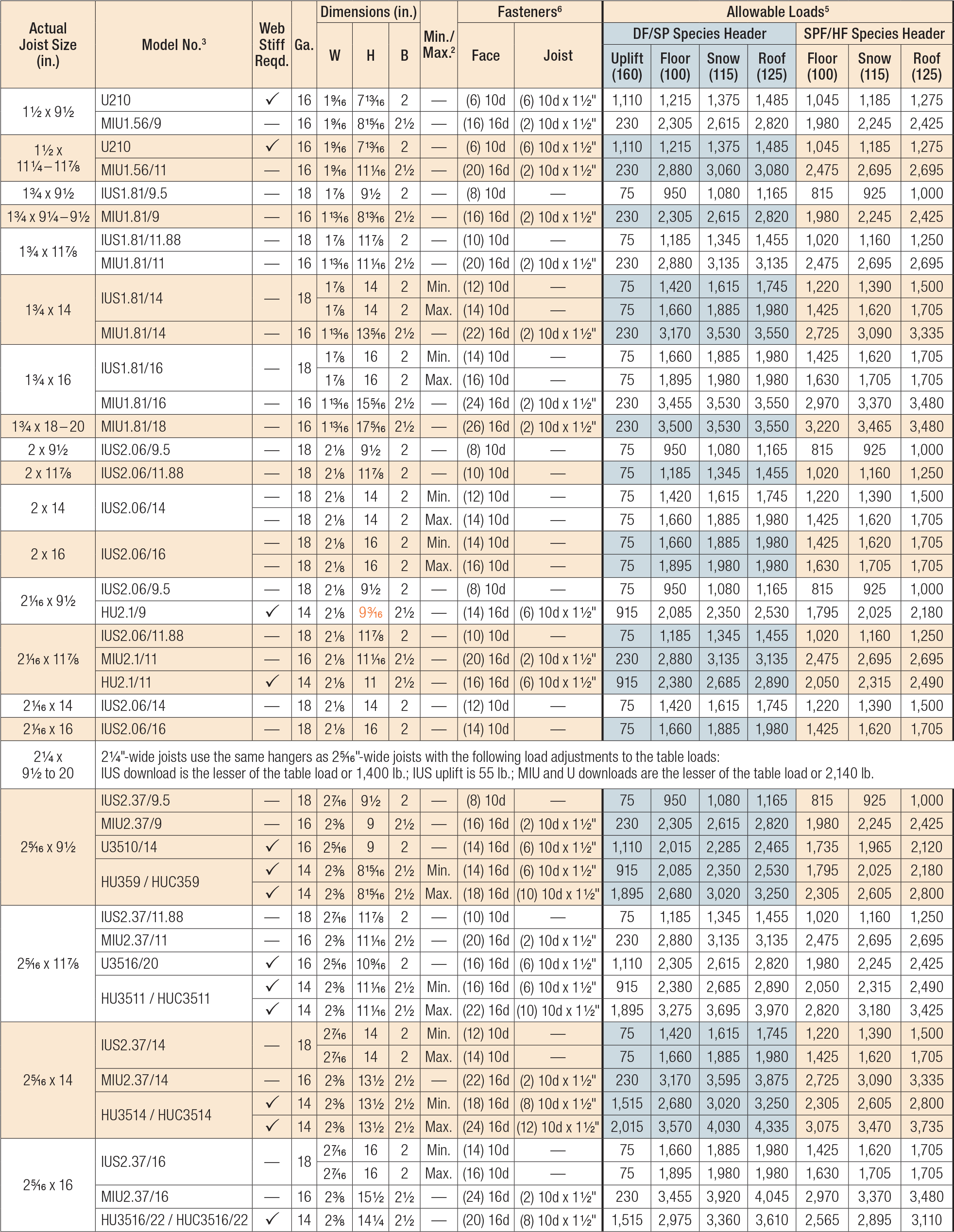 See
footnotes
.
These products are available with additional corrosion protection. Additional products on this page may also be available with this option, check with Simpson Strong-Tie for details.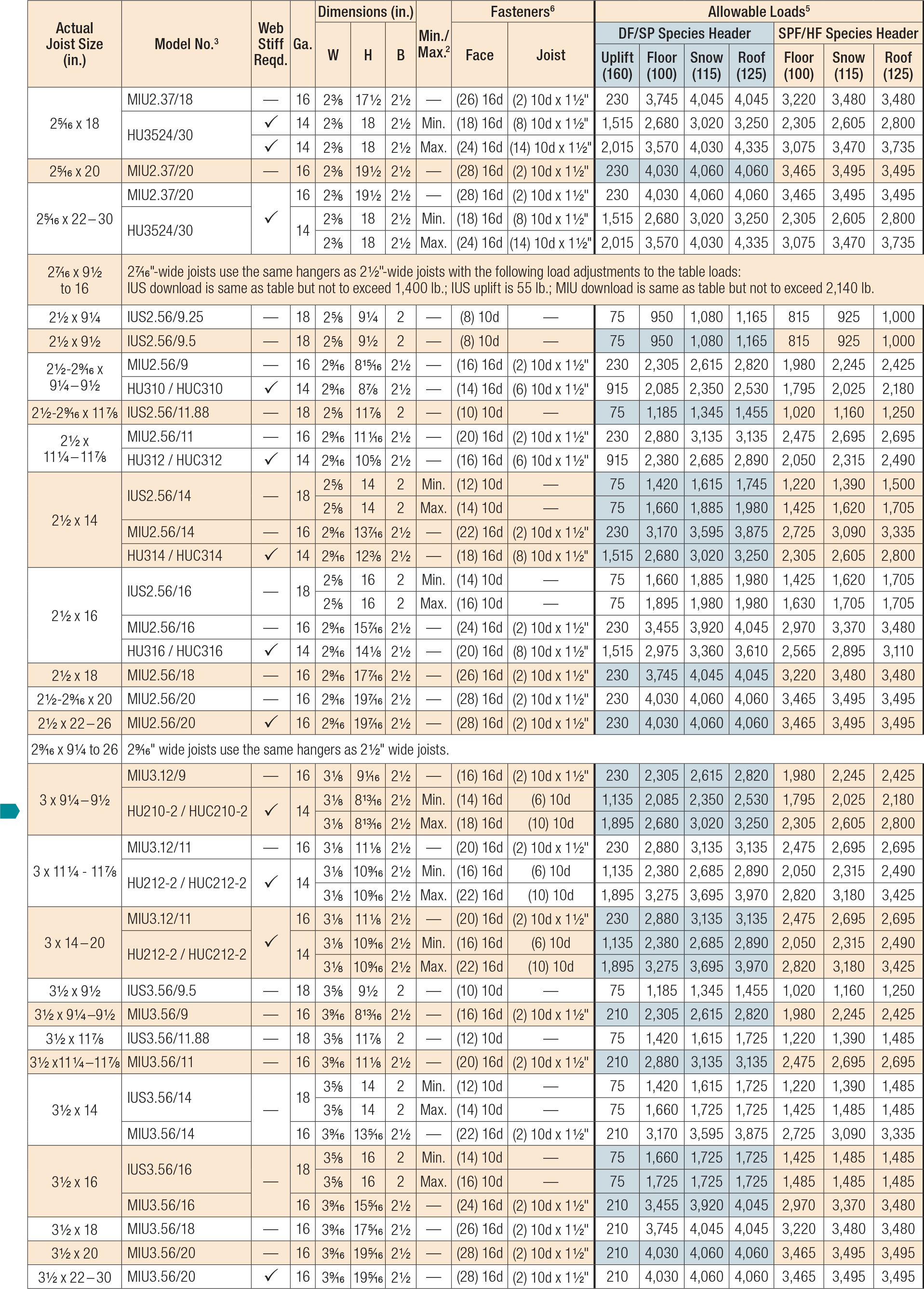 See
footnotes
.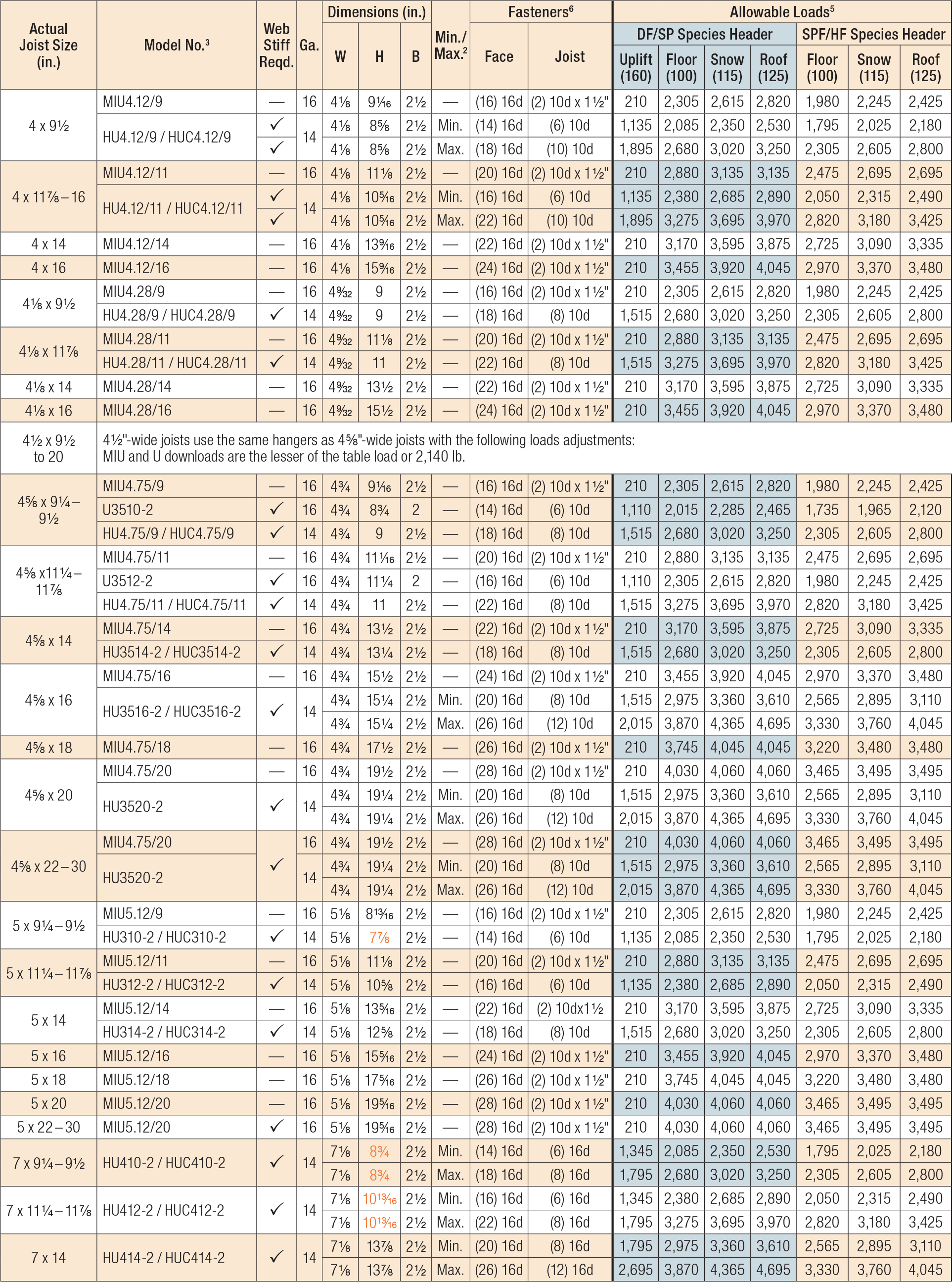 Uplift loads based on DF/SP lumber and have been increased for wind or earthquake loading with no further increase allowed. Reduce where other loads govern. For SPF/HF use 0.86 x DF/SP uplift load.
Min. nailing quantity and load values — fill all round holes;
Max. nailing quantity and load values — fill all round and triangle holes.
Hangers sorted in order of recommended selection for best overall performance and installation value.
Web stiffeners are required where noted in the table or when either the joist top flange isn't supported laterally by the hanger or when supporting double I-joists with flanges less than 1 5/16" thick.
Allowable downloads are based on a joist bearing capacity of 750 psi.
Nails: 16d = 0.162" dia. x 3 1/2" long, 10d = 0.148" dia. x 3" long, 10dx1 1/2 = 0.148" dia. x 1 1/2" long.
See other nail sizes and information.